Switch to Outlook? Windows to Mac? We have your emails covered.
Download all emails from your current mailbox as EML or PST files
Convert Thunderbird email to Outlook or vice versa
Use ED Migrate to migrate between email clients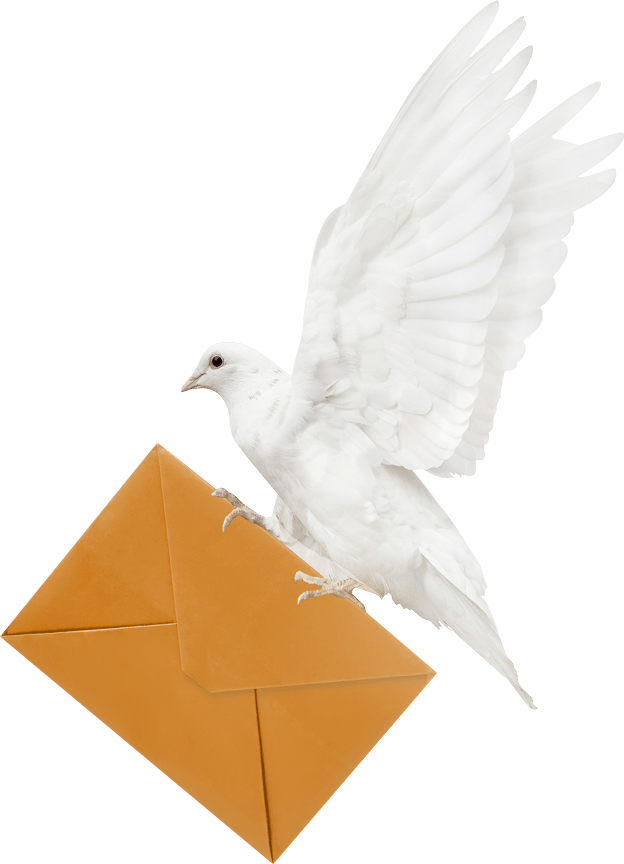 We provide you with a powerful solution for email migration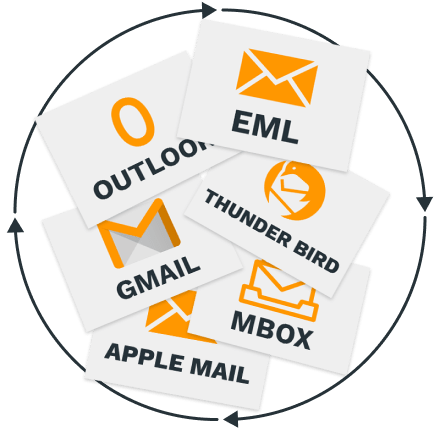 You will master the app immediately thanks to our clear interface. Sample conversions include:
MBOX to PST
MBOX to EML
PST to EML
PST to MBOX
Gmail to PST
Gmail to EML
MSG to EML
MSG to MBOX
MSG to PST
Our email migration app is super easy! Get emails on your hard drive in a few clicks. You don't have to be the "computer guy" to handle your emails.
Supported Formats

MSG

EML

EMLX

GMAIL

PST

Outlook

MBOX
Our customers say about us:
Some archiving, recovery, and migration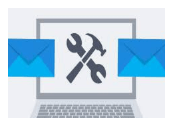 "What I'm trying to accomplish is some archiving, recovery, and migration. I'm trying to do all of this for my wife's 2016 MS Outlook account. She has hundreds & hundreds of emails that she has had in folders since 2014. But as usual, during a Windows update last year everything got messed up. So I have been able to recover all of the emails. But I couldn't recover them totally back into the folders.
I would like to merge these old emails and folders into her new emails and folders that she had to create."
Sincerely,
Lanny Black
Arizona
Migrate to a new client fast

Our email solutions are able to process complexly formatted emails. No matter what your source is – PST, OST, MSG, MBOX, MHT, Winmail.dat – You will be sure to have a powerfull tool to convert them to other formats. Both ASCII or Unicode formats are supported.
You get copies of your emails in EML, PST, MBOX formats
Email Detail Migrate has a traditional Windows look and feel. It also has full Windows drag-and-drop capabilities so it is easy to move emails right from the desktop.
This email migration application is small in size, so it uses little memory or disk space.
Solve a big compatibility problem with Email Detail Migrate.
Reviews for Email Viewer
Simplicity is your virtue.
Fast and easy online converter. I will be using this site for so much more.
quick and professional msg to pdf converter
Prices & Download
Download your emails as emails ready to be imported into other email services.
Commercial License
If you want to use the email solution in legal, business, commercial, or government environment, select commercial license. One commercial license is good for 1 end user. It can't be transferred to another end user.
Site License
For companies we offer a Site license. It covers up to 30 employees of a company. You save up to 30% with this license compared to the 30 commercial licenses. For 60 end users you would need 2 site licenses.
Technical requirements

Runs under Windows 11, 10, 8, 7, Vista, XP, 2000, Server 2016, 2012, 2008 and 2003 or Linux in conjunction with Wine. Both Windows 32-bit and 64-bit are supported.
Some of our clients


Alabama Department of Archives and History


Attorney General of Washington


Boyd Richards Parker Colonneli


Caldarelli, Hejmanowski, Page, Leer


Chane Socarras

START HERE
Download a free email viewer
or buy your license

LEARN MORE
Check the program's specs
and pricing