Search emails in forensic analysis
Search emails by keywords or presets
Convert emails to PDF with attachments for a quick review
Save emails as PDF or EML files for further export
MSG, EML, EMLX, MIM, PST files are supported
In a rush? Last-minute? Register now and you'll have a working solution in minutes.
We help investigators search emails without email clients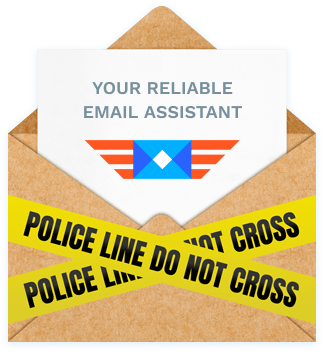 Tons of emails in one go.
All popular email formats are supported. Outlook? MBOX? MSG? No matter what you have, with our Email Detail Search, you will find the right email in minutes.
Search emails by any keyword in the body using any range of dates.
Save the results as EML or PDF copies.
Put different MSG, EML, PST files to one standard, EML for example.
You will master the app immediately thanks to our clear interface.
No need to install Outlook, Thunderbird, or any email client.
Email Detail Search works fine with extra-large files.
Supported Formats

MSG

EML

EMLX

MIM

PST

Outlook

MBOX
Minimize the routine

Accuracy
Work with any email that you need during the investigation. Save them as regular PDF files for a quick review. Export to EML or MSG for further processing with professional analyzing solutions.
Our email solutions save your precious data in new files. Accuracy is our top priority. Headers in the message body contain information about the sender and/or the path along which the message has traveled. Email Detail Search helps you view every bit of information from the headers, body, and attachments.
You will never have to worry about different encoding, right-to-left languages (Arabic, Hebrew, Urdu, Farsi), emojis, incoherent symbols – our professional email converters will handle that with the utmost accuracy.

Batch processing
Email Detail Search can process hundreds of thousands of emails that are involved with your investigation at one time. You can work with extra-large PST files or folders full of EML files. The app creates an index of the contents and performs the searches fast. You will spend just a few clicks to find an email containing your keyword or phrase from a 5 GB PST archive.
Narrow your search by selecting the date range, the location (headers, body, attachments) or the exact search phrase.
Single License
If you want to use the email solution in legal, business, commercial, or governmental environment, select Single license. One license is good for 1 end user. It is not allowed to be transferred to any other end user. Single License does not allow processing of files as part of a for-profit service to clients or other third parties. Please use the Service License for this purpose.
Bulk License
One purchased Bulk License entitles up to six end users to operate the licensed Product on up to six client devices.
Service License
Service license is offered to companies who provide email and file processing services for e-discovery and litigation to their clients. One license is good for one company. The number of mail boxes or files are not limited.
Technical requirements

Email Detail Search runs under Windows 11, 10, 8, 7, 2000, Server 2016, 2012, 2008 and 2003 or Linux in conjunction with Wine. Both Windows 32-bit and 64-bit are supported.
Some of our clients


Alabama Department of Archives and History


Attorney General of Washington


Boyd Richards Parker Colonneli


Caldarelli, Hejmanowski, Page, Leer


Chane Socarras