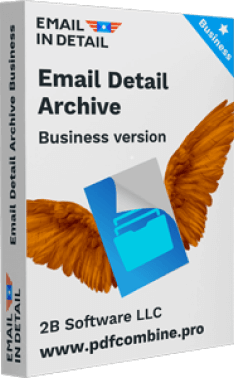 Email Detail Archive Video Guides
Archive emails as PDF files. Outlook, Thunderbird, Gmail – any source. Get neat PDF copies of your old emails to be stored on your side (no clouds:).
Killer feature: set your names
Archiving old emails is worth it if you can access the files later easily enough. PDF files are time-proof. The names of the files mean a lot too. Imagine you have added Sender-Date to the file name. Would it be easier to find the right email later?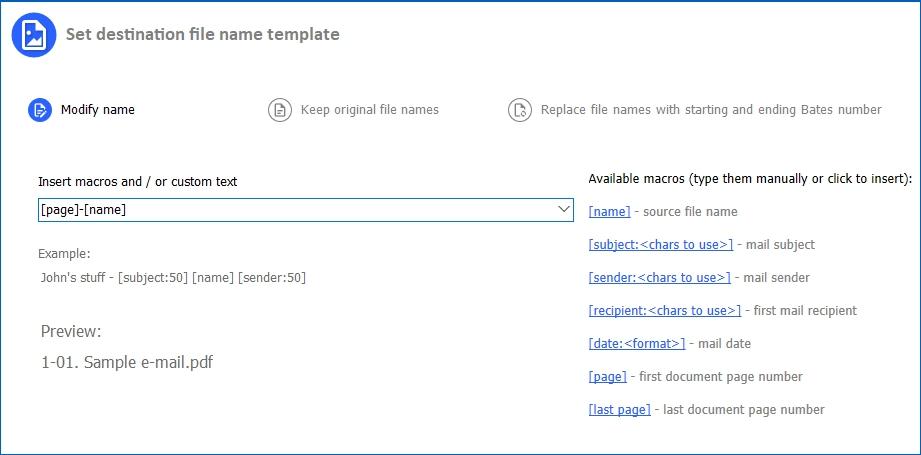 Reviews for Email Detail Archive
Friendly, quick and uncomplicated. I archived my old Gmail emails.
Good app with the good interface and features.
Response from Email in Detail
Thank you!
Great backup system, it just works! Thanks Email in detail!
I used Email Detail Archive to back up my Gmail account. It worked fine! Thank you
Email Detail Archive is my life saver! I finally found an app to save my old PST emails on my hard drive.
Got a question? Get your answer
What email formats are supported?
Email Detail Archive supports many types of emails: PST, OST, Outlook, Thunderbird, MBOX, MSG, EML, EMLX, VCF, Gmail.
Free and paid versions
The free version is limited to 50 emails at a time. If you want to process more emails, buy the full Business version via our reliable e-commerce provider. We accept all cards, PayPal, Boleto Bancario, WeChat and many other payment methods.
Do you offer refunds?
If anything goes wrong and we are unable to provide you with a solution within 5 working days, we will issue a full refund.
Technical requirements

Email Detail Archive runs under Windows 10, 8, 7, Server 2016, 2012, 2008 and 2003 or Linux in conjunction with Wine. Windows 64-bit is supported.