Search emails by key words
Search large PST files to find the email with the keyword or phrase.
Scan all emails on the computer if you don't know the source folder.
Filter search by date, sender and recipient.
PTS, OST, MBOX, EML, MSG, EMLX are supported.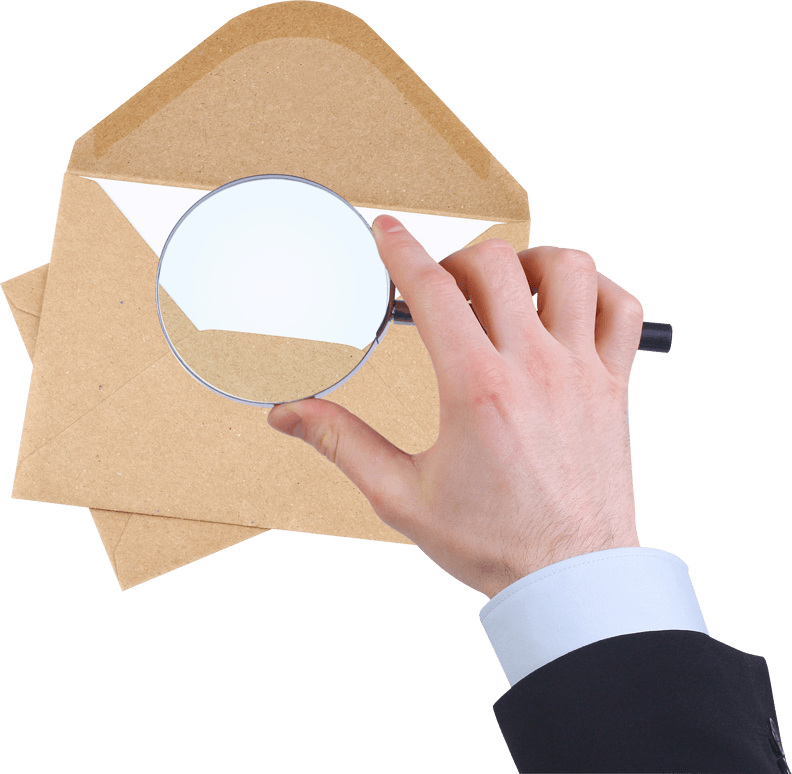 Find the right email containing your keywords in minutes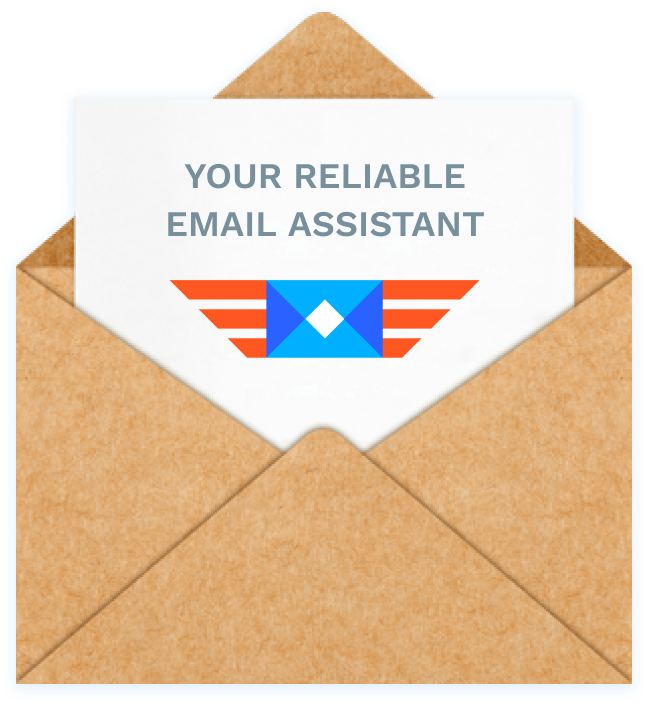 Email Detail Search supports Outlook emails, PST files, folders with EML, MSG, EMLX messages.
Email Detail Search processes email headers, bodies and attachments.
View, print, save the found email right in the app.
Fast turnaround: search results are displayed in seconds.
Easy to understand step-by-step interface does not require any tech background.
Enterprise licenses for companies.
Supported Formats

MSG

EML

EMLX

MIM

PST

Outlook

MBOX
Search Emails in 3 Steps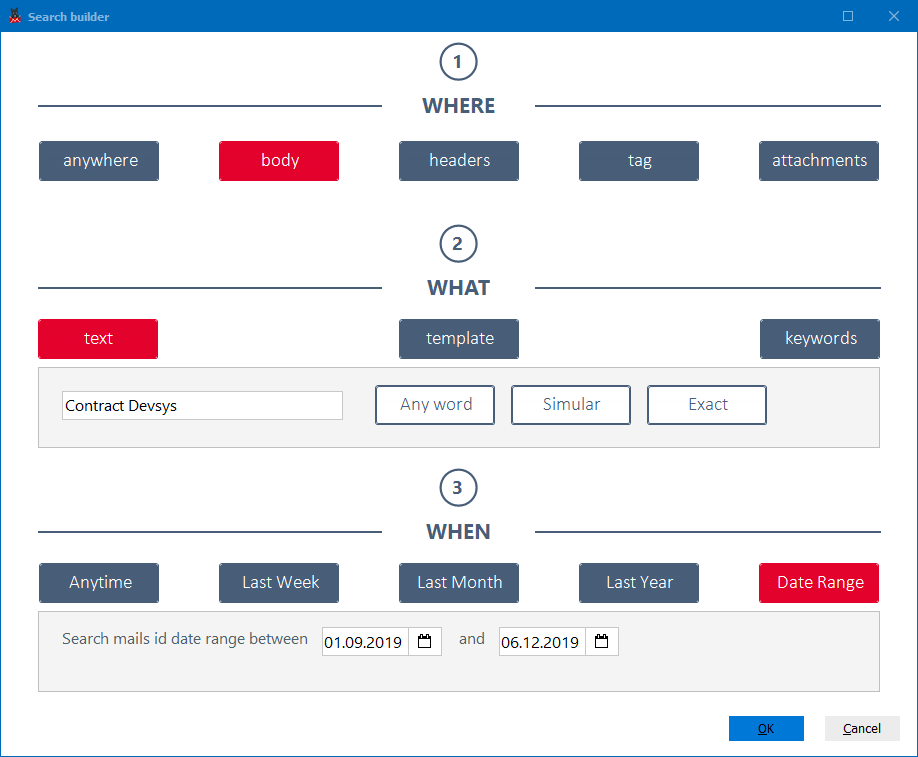 "Saves me hours"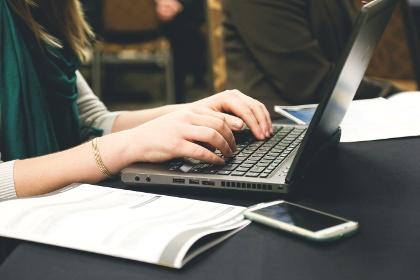 "When I have to find a particular email in an old PST file EmailDetail saves me hours. I would have had to import the PST into Outlook and search the emails there, which definitely would be a nuisance. Thank you for your app!"
Catherine Hower
Human Relations Manager
User-friendly Email Keyword Search Solution

What can I search?
You can search email by keywords or set the part of the email for the search to look in. It can be email body, headers, tags, or attachments. The option Anywhere will scan all parts of the emails.

Does it work fast?
Email Detail Search must index the emails first, it may take some time. It is done once for each destination. When you start the search, the results are displayed in seconds.

Is the interface clear enough for me?
Absolutely. You won't have to read long manuals to master the program. Most of our users can perform the email search in minutes. Should you need any help, don't hesitate to ask our friendly support team.
Prices & Download
Сhoose the all-in-one Email Detail Search to find the right email from thousands of others for forensic analysis.
Commercial License
If you want to use the email solution in legal, business, commercial, or government environment, select commercial license. One commercial license is good for 1 end user. It can't be transferred to another end user.
Site License
For companies we offer a Site license. It covers up to 30 employees of a company. You save up to 30% with this license compared to the 30 commercial licenses. For 60 end users you would need 2 site licenses.
Forensic License
This licenses allows investigators performing e-discovery and forensic examination. This license is not limited to mail accounts as long as it is used by one person who purchases the license.
Technical requirements


Email Detail Search runs under Windows 11, 10, 8, 7, Vista, XP, 2000, Server 2016, 2012, 2008 and 2003 or Linux in conjunction with Wine. Both Windows 32-bit and 64-bit are supported.
Some of our clients


Alabama Department of Archives and History


Attorney General of Washington


Boyd Richards Parker Colonneli


Caldarelli, Hejmanowski, Page, Leer


Chane Socarras

START HERE
Download a free demo version
or buy your license

LEARN MORE
Check the specifications
and pricing