Legal Professionals:
If you're on a tight deadline to produce emails for e-discovery, FOI requests, or any other reason …
You can produce an accurate PDF of any email file (even if you're not a "computer person") literally five minutes from now …with an email converter that's push-a-button simple!
Now, you can produce an accurate PDF of any email file with a solution that doesn't forceyou to choose between:
Affordable and effective
Easy-to-use and flexible
Fast and accurate
Powerful and secure
It's not the first time you've been up against a tight discovery deadline. And your stomach is tied in knots.
You're in the middle of one of the biggest cases you've ever handled, and opposing counsel (or a regulatory agency) has handed you a breathtakingly broad discovery request.
Your client's been working furiously to find and archive the emails responsive to that discovery. And they've just handed you the email archive file to convert and produce. No matter if it's an Outlook .pst file or some format you've never even heard of: EML, MSG, MBOX … that's what you've got to work with.
Oh, and of course your deadline for producing all that is TODAY!
What are you going to do?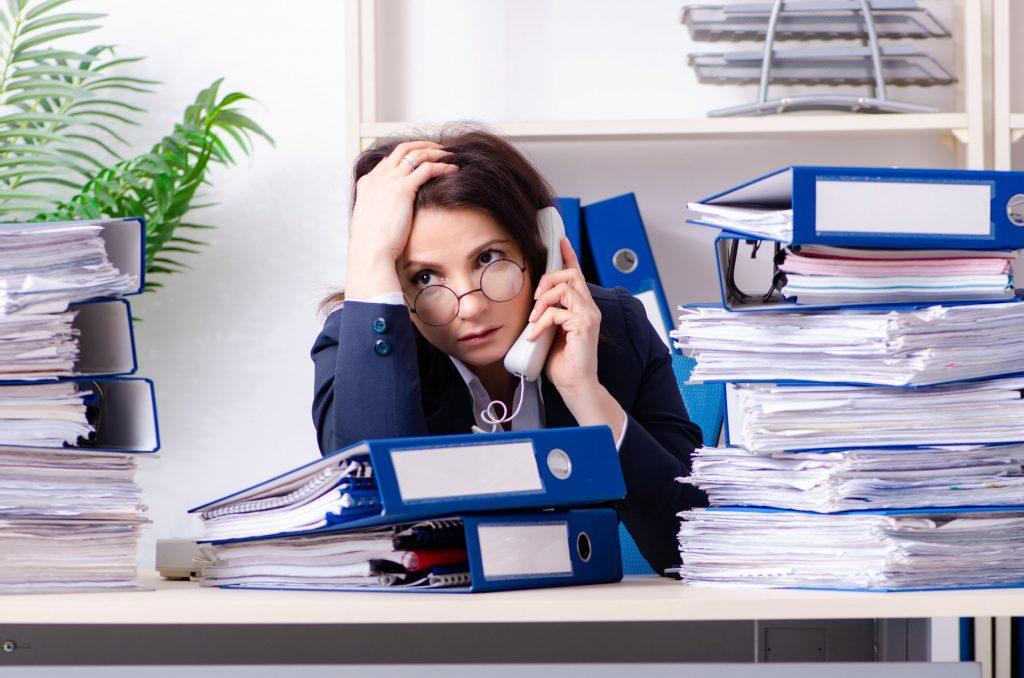 Whatever you do, you have to be sure that what you produce:
Accurately reflects the emails your client has given you
Complies with the court's or regulatory agency's rules and standards
Protects your client's sensitive data
Doesn't cost a lot of money or take a lot of time
You're not a computer expert, and neither is your assistant/paralegal. There's not enough time for you to print and scan everything, and then Bates-stamp and combine into one PDF and double-check everything … And even if you could get an IT consultant to convert these emails to PDF in time to meet your deadline, the client will absolutely balk at reimbursing you for those fees.
How will you get out of this jam? What you need is a simple, affordable email-to-PDF solution.

Converting emails into PDFs is something you're having to do more and more often. You need a solution that:
Is "press a button" easy (after all, you need to spend your time practicing law,not learning software)
Gets you going straight out-of-the box – install-and-go productivity
Eliminates human error and do-overs that inevitably come with manual work or multiple steps
Works on any email file type, regardless of source (Outlook, Gmail, etc.) or size and with any kind of attachments
Gives you an accurate result every time without endless setting tweaks
Takes you from email file to bookmarked and Bates-stamped production file in one simple step
Doesn't cost a fortune or hit you with recurring subscription costs or unexpected data processing fees
Keeps your clients' data secure by allowing you to control that data 100%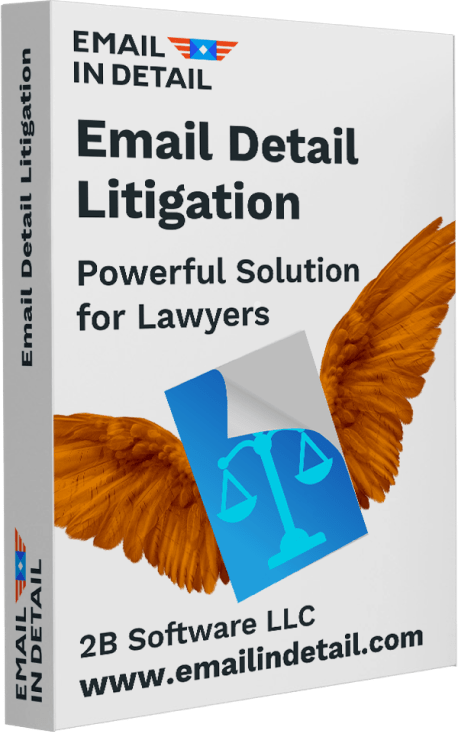 Good news: You've found that solution!
Powerful. Affordable. Easy to use.
That's Email in Detail Litigation
Email in Detail Litigation is an all-in-one solution for email conversion specifically designed for attorneys. No matter your email file's type, size or attachments, Email in Detail Litigation can convert it to an accurate PDF file, complete with Bates-stamps and bookmarks. Its "press a button" easy interface hides a powerful email conversion engine based on our years of file conversion experience.
Why lawyers need their own email conversion solution
After offering file conversion software for years, we noticed something interesting: half of our users were lawyers!
So we started calling our law firm customers. Hundreds of them, in fact. And we asked them what they liked (and, more importantly, didn't like) about our software.
Those conversations taught us a lot about what you as an attorney need in an email-to-PDF solution:

Easy enough for anyone to use. Email in Detail Litigation's simple, clean interface lets you get down to business quickly without changing the default settings. Once installed, you can literally push a button, point the software to your input file, and let Email in Detail Litigation do the rest! Settings are out of your way when you don't need them, but easy to access when you do.

Mistake-proof all-in-one functionality. Have you been converting the emails to PDF in one program, using other programs to convert the attachments, then opening Adobe or another PDF program to combine the PDFs and apply Bates-stamping and bookmarks? You don't have to do that anymore! All that switching back and forth between makes it likely you'll forget something or make a mistake. Email in Detail Litigation takes care of all those steps from start to finish in one simple-to-use application.

Works with any email file type or size. You don't have to figure out whether Email in Detail Litigation handles your specific email file type – we handle them all! Other solutions can't say that. And we can even handle large files with ease.

100% accuracy. Other email-to-PDF conversion solutions render non-standard characters like emojis and non-Latin languages (Hindi, Hebrew, Russian, Arabic, etc.)as generic placeholder characters. That's unacceptable. We convert every character as originally written, guaranteed. And if you've got emails from multiple time zones, we can convert all of the dates/times to UTC format to make placing email conversations within a timeline a lot easier.

Absolute control of your own data. Unlike other email-to-PDF solutions, Email in Detail Litigation is installed on your own PC or network, and your data is securely saved on a PC you control. Other cloud-based solutions force you to process and store your data on their servers. How do you know how secure their servers are? You don't!

One-time cost and no data fees. And because Email in Detail Litigation is software you buy once then install and control locally, you never have to pay subscription, processing or per-megabyte data storage charges. Pay once, use whenever!

Fast turnaround. Email in Detail Litigation is always ready when you are. No waiting for an outside firm or IT consultant to process your emails. Meet even the tightest deadlines.
Email in Detail Litigation has been built from the ground up for litigation's unique needs
Our incredibly simple interface hides a powerful email processing engine based on years of experience with producing file conversion software for companies such as:


Alabama Department of Archives and History


Attorney General of Washington


Boyd Richards Parker Colonneli


Caldarelli, Hejmanowski, Page, Leer
What about attachments?
Other email-to-PDF solutions say they can handle attachments. But their fine print hides a dirty little secret.
When they say they "process email attachments", what they usually mean is stripping out each email attachment and dumping it indiscriminately into a folder. That's not the same as converting it to PDF.
Even if they do convert attachments to PDF, it's often not every attachment. Sure, converting Word to PDF is easy. But ask them if their software converts complex formats like AutoCAD files, and you'll hear them start stammering and making excuses. Not us!
Our extensive experience coding file conversion software for our clients means we've seen literally every file format imaginable. We guarantee that, no matter what type of file is attached to your emails, we can convert it to PDF accurately.
We can:
Convert attachments to PDF and embed them either before or after the email they' reattached to;
Zip the attachment files together in their original format to preserve metadata.
Email in Detail Litigation produces your attachments to whatever specification your courtor regulatory agency requires.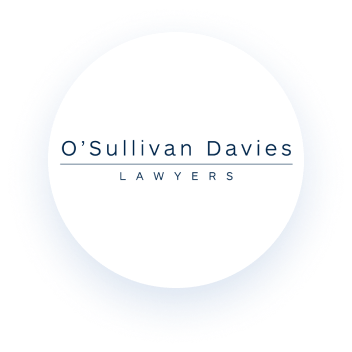 Absolutely love the product
"We usually convert MSG to PDF and have attachments processed at the same time. Occasionally use bates numbering – we use it as a pretty basic level but absolutely love the product!"
Nikki Rollason osullivandavies.com.au
Practice Manager
O'Sullivan Davies Lawyers
ATTENTION: IT Service Providers
Looking for a low-overhead, profitable service to offer law firm clients?
Solo attorneys and small law firms often find themselves in a bind with email conversion. Now, you can help them!
With our Service License option, you can offer this service to your law firm clients witha solution that lets you:
Process unlimited mail files
Turn around deliverables to clients quickly with a small up-front investment
Add an in-demand service to your roster that doesn't require extensive staff training ona custom workflow involving several software packages
Become the go-to email conversion solution for your law firm customers. Click here for more information on our Service License.
One-time cost for software YOU own and YOU control
Unlike other email conversion solutions, Email in Detail Litigation gives you total control of your data and email conversion process at a small firm-friendly cost. Other solutions can't say that.
Subscription-
Based Software

Adobe Acrobat +
additional tools

Email in Detail
Litigation

One-time flat fee to use the software

Reasonably priced for solos and small law firms

Allows you to control your data and its security within your firm

All-in-one solution from email file through Bates-stamped PDF (including attachments)

Processes any attachment type

Converts every character, including emojis and other non-Latin characters

Built especially for lawyers
Built based on lawyer feedback
We built Email in Detail Litigation especially for solo and small firm lawyers based on our conversations with hundreds of you. We saw a gap in the market between high-ticket software marketed to large law firms and generic apps like Adobe that don't meet lawyers' needs. We listened, then we got busy.
The result? Email in Detail Litigation.
Why your "good enough" solution … isn't
Perhaps you're happy with how you've been converting emails in past cases. You've gotten along just fine, right? Why spend money on special software?
But consider what your current "solution" is costing you:
Extra staff time (and pay) for manual solutions and "do-overs"
Having to write down (or write off) excess time on client bills
Reams of paper and expensive copier supplies for the old "print and scan" method
Risking court sanctions for not producing emails on time or to court/agency specifications
For the cost of one "do-over" or billing write-off alone, you can forever solve your email conversion problem and bring your small law firm practice into the 21st century.
"What if your email to PDF software doesn't do what I need?"
We're so confident Email in Detail Litigation will convert any email file and any email attachments you throw at it that we make a 100% satisfaction guarantee. Have special requirements? We will make whatever software customizations necessary for you.No extra charge!
We love the challenge of continually making our software better, and we want you to be happy. Choose your license below, and see how Email in Detail Litigation can make email conversiona breeze.
Technical requirements

Email Detail Litigation runs under Windows 11, 10, 8, 7, 2000, Server 2016, 2012, 2008 and 2003 or Linux in connection with Wine. Windows 64-bit is supported.
No special knowledge is required to run the app.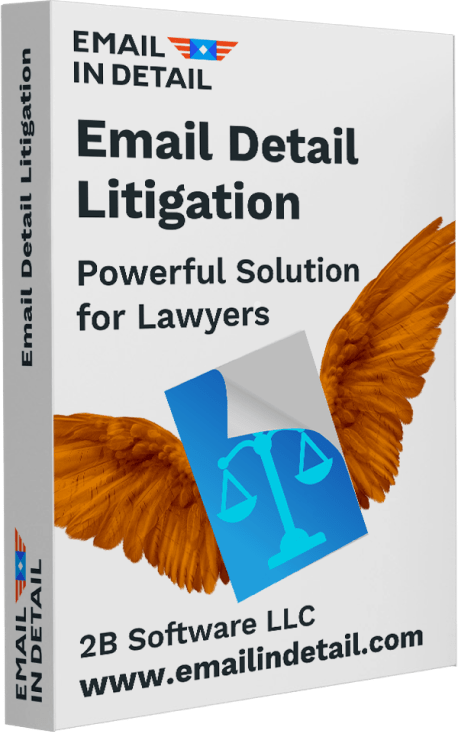 Email Detail Litigation
Supports all input formats
$199
Single License
If just one person in your law firm will be converting emails, this license is for you
Unlimited mailboxes, 1 end user.
$799
6-User License
Save $395 when you buy a 6-license pack for your team
Unlimited mailboxes, 6 end users.
$3,599
Service License
The perfect choice for IT consultantsand service firms processing emailsfor third parties
Unlimited mailboxes, unlimited clients, requires yearly renewal.
P.S.:
You won't find a more user-friendly and more powerful solution for producing accurate PDFs of email files than Email in Detail Litigation. For a one-time investment of just $199 for a single license, you'll have a way to process any email file in-house at the touch of a button – no recurring subscriptions or expensive IT consultants required! Choose your license above and download your copy of Email in Detail Litigation now!