How to Convert PST to PDF
Email Detail Archive offers you the easiest way to convert Outlook pst files to PDF. Get an accurate PDF copy of each email or combine all emails into one multi-page PDF.
4.8 out of 5 stars (based on 30 reviews)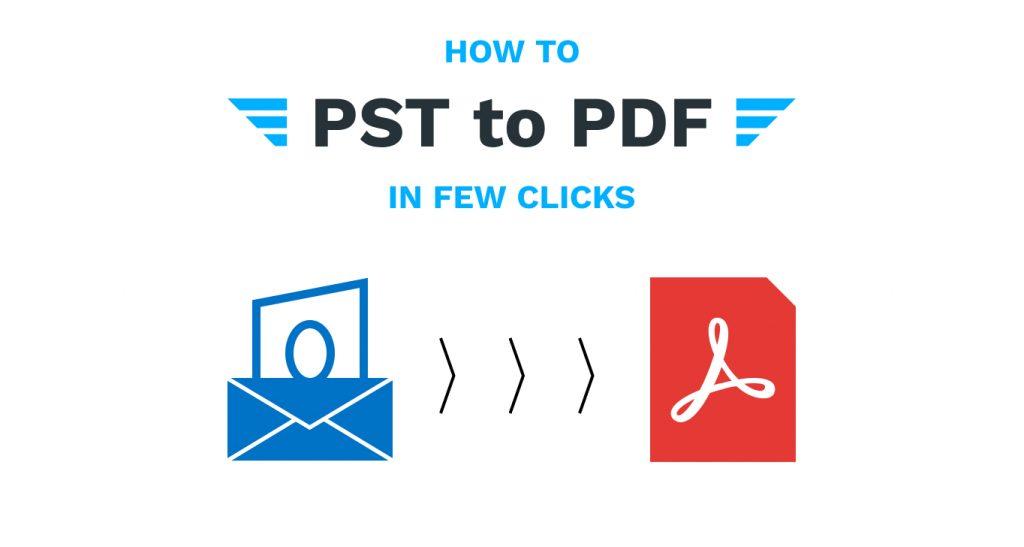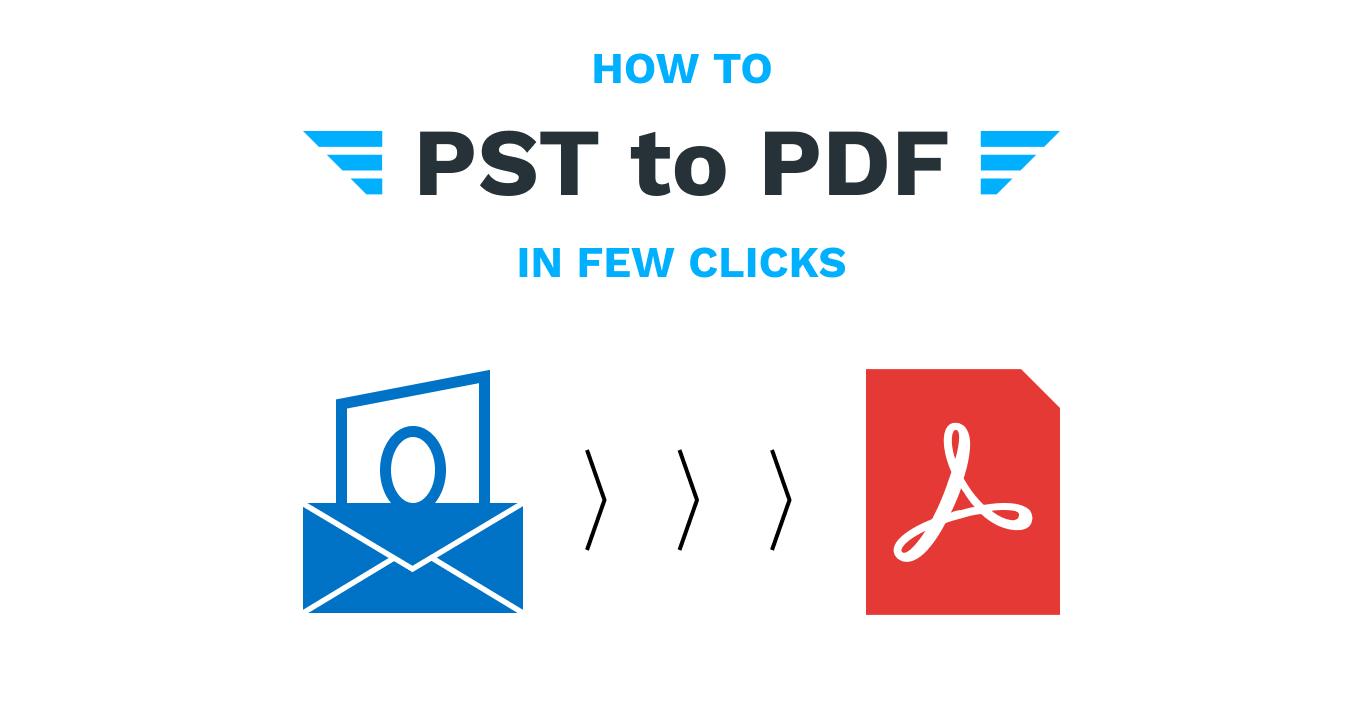 5 simple steps to convert PST file to PDF with attachments:
Download an install Email Detail Archive
Press Add Files button. Import your PST file in the program. You can either convert one .pst or a few .pst files in one go.
Set the Destination – it's the folder with the resulting PDFs.
Go to Attachments inlay and select Convert attachments to PDF – Insert into final document option. Note that by default the attachments are placed after the email body. Thre is an option though to insert them before the email. If you want to add mail body to each attachment, tick the corresponding checkbox.
Press Start. The PDF copies of your messages will be placed to your destination folder.
As you see Email Detail Archive is a user-friendly pst to pdf converter. All the settings are intuitive to new users. The app remebers the settings so next time you will save a few clicks.
Additional Options to Process Attachments
Emails from your PST file may have attachment. Email Detail Archive offers 3 ways to process them.
First, you may embed them into PDFs along with email bodies. If you have an email with a TXT file attached, you will get one PDF with all the info inside.
Second, you can save the attached files in their original file types. In this case, if you and an email with a TXT file attached, you will get a PDF with the email body and the TXT file. The TXT file can be attached to the PDF but will be opened in the corresponding application on your computer.
Third, you can ignore all attachments from your PST file in you need messages only. In this case the email with the TXT attachment will be converted to a PDF file that contains email body only.


100% accurate PST to PDF Conversion
We guarantee that no data is lost during the conversion.
Email Detail Archive supports emails in left-to-right and right-to-left languanges.
Email Detail Archive transfers every bit of data from the email, including emojis.
Sometimes attached files are videos or other file types that can't be embedded into PDF. In this case, they will be placed in the new folder.
Either you archive emails or prepare them for litigation, you can always be sure that you get the exact PDF copies of your PST file.
Adding New File Names
The powerful pst file converter can't miss a renaming feature. Descriptive names help you organize your files. Email Detail Archive is most flexible at this point. You can add the Sender or Date or Subject to the file name. Use the macros from the list or type the name you want. Any combination will work.
Email Detail Archive is not limited to PST PDF conversion only. It can be used to archive emails from a Gmail account as PDF files. Or convert Thunderbird emails. Or MBOX files. It is a versatile app that supports almost all popular email formats.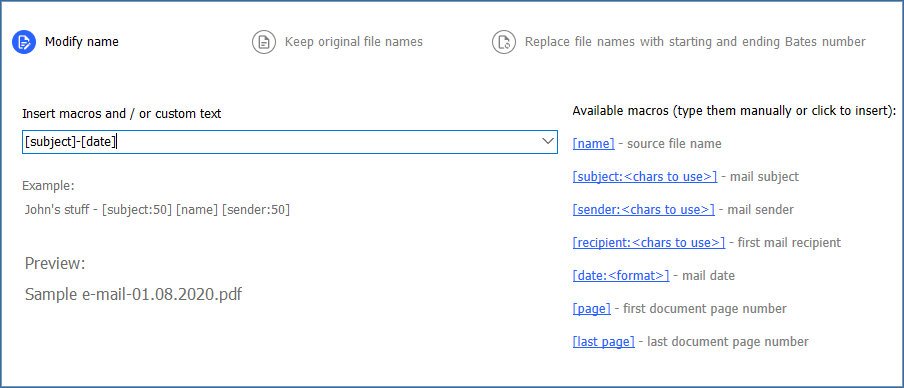 Free and Paid PST to PDF Converters
Email Detail Archive is free to any user. You don't have to pay if you process less than 50 emails at a time. The free version is free of any ads, toolbars, or other annoying popups. If you convert large PST files you should apply for a license. Commercial use licenses can be purchased below. All our users get free tech support by email. We reply within hours and do our best to provide you with a solution.
Prices & Download
We offer 2 versions: Free and Business. If you have to process just a few emails, select Email Detail Archive Free. If you are backing up thousands of emails, get Email Detail Archive Business version.

Email Detail Archive Free

Free version (no card required)


Email Detail Archive Business

Business version

Price
$0
$159
Batch Processing
Up to 50 emails
No limits
Input formats
Eml, msg, pst, Outlook, Gmail, mbox.
Eml, msg, pst, Outlook, Gmail, mbox.
Output formats
PDF
PDF, PDF/A
Attachment processing
Save attachments in original file types
Embed into PDF, ZIP, save, etc.
Page counters
no
yes
Cover page
no
yes
Text/image watermarks
no
yes
Should you have any doubts if Email Detail Archive fits your needs, don't hesitate to contact us.
How To Convert Emails With Email Detail Archive