How to Process Attachments Converting Email To PDF
Sometimes attachments are more important than email bodies. Think of those emails with just one line "See the report attached". Email Detail Apps suggest several ways to process attachments while converting emails to PDF.
4.8 out of 5 stars (based on 30 reviews)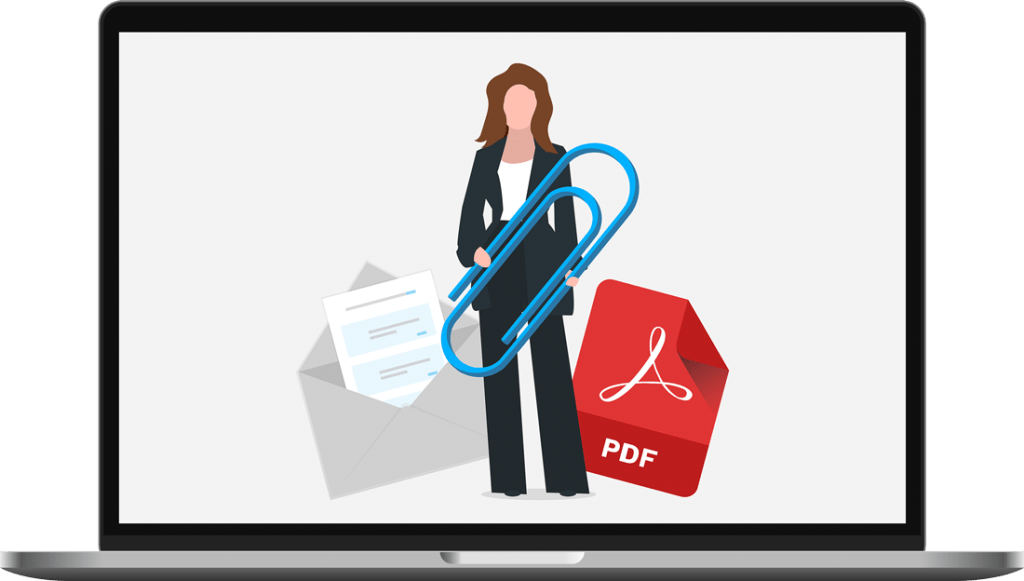 How To Convert Emails To PDF With Attachments
With Email Detail apps you can convert emails to PDF and choose what you want to do with attachments. Email Detail Litigation and Email Detail Archive help you save, embed, or ignore the attached files to fit every need. Supported emails include Outlook, Thunderbird, PST, MBOX, EML, EMLX, MSG files.
By default, you are on the File list, where you can see all the imported files. Now, click Attachments inlay in the left panel and you will see three options for processing the attached files: Convert, Save, Ignore.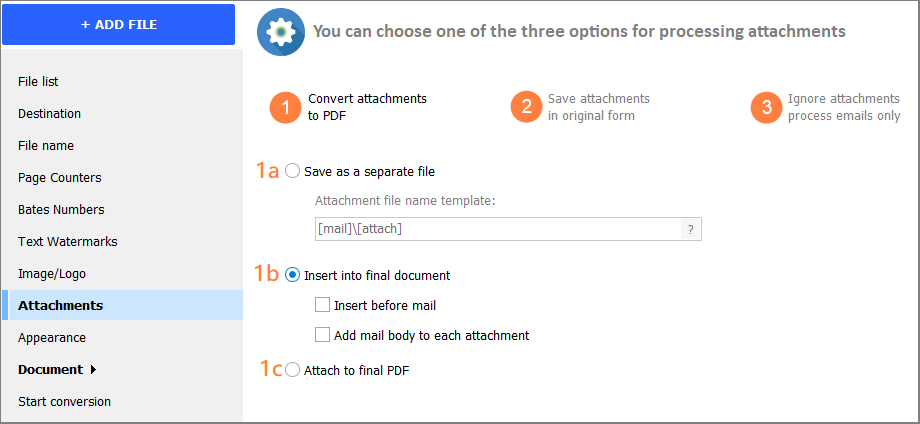 Email Detail Archive is very flexible. You can use different combinations of settings to get perfect results. By default, all attachments are converted to PDF and inserted into the final PDF. However, you may want to save the attached files in their original file types and zip them with the resulting PDF. Or get rid of attachments. Or convert attachments to PDF and save to a new folder. With Email Detail software you can get your tailored output changing the settings with a few clicks.

1. Convert Attachments to PDF.
In this method, we have 3 further different options (a, b, c):
1a

Save as a separate file: you may save the attachment as a separate PDF file with a customized name. Converting 1 email with a Word file attached to it, you will get 2 PDF files. You can give those attachments your custom names using file name template.


1b

Insert into final document: or you can also insert the attachment as pdf into the final output document before or after mail (different checkboxes). Converting 1 email with a Word file attached to it, you will get one multi-page PDF file with all the data.


1c Attach to final PDF: this option will convert the attachments to PDF and attach to the PDF with the email body. Converting 1 email with a Word file attached to it, you will get one PDF with the email and a PDF file (former Word file) attached to that PDF.


2. Save Attachments in original form.
You can save the attached files in their original form. If you have a Word file attached, it will still be the Word file after the conversion. You can save these attachments in a new folder with new names or attach them to the final PDFs.





3. Ignore attachments process emails only. This is the simplest option, you may choose, in case you don't need the attachments in the output PDF archives.


Note that you can select the zip option if you want to zip your original emails with your PDF output files. This way you have both the originals and the PDF copies in one place.
Once the process is successfully completed click Open converted files in the Windows Explorer button to open the target folder.
Email To PDF Sample Output
In most cases, users prefer to save emails and attachments in one PDF. We select Convert attachments to PDF -> Insert into final document. We get one PDF file with 5 pages. The first page contains the email body, the 2-5 pages contain the attachments (Chris and Final Report).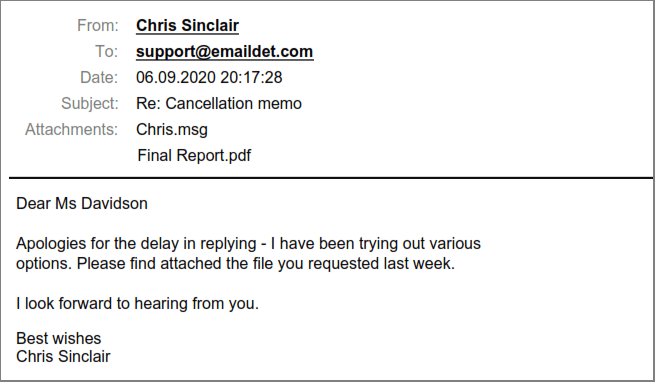 Let's change the settings to Save attachments in original form – Attach to target PDF. We will get a 1-page PDF with the email body. It will contain links to attachments. Attachments will be opened in respective programs installed on your computer.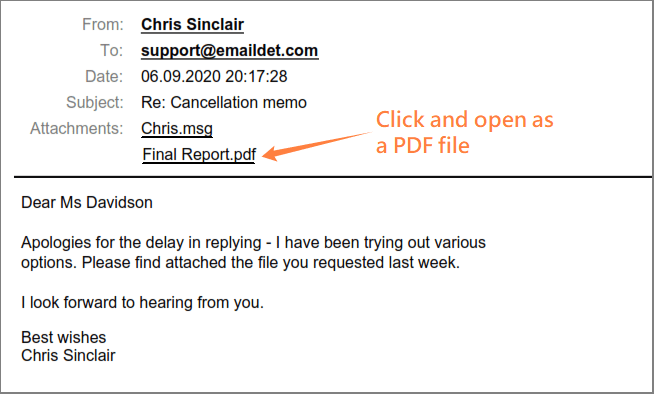 How To Start Converting Emails
Download Email Detail Archive if you want to save emails as PDF files. Law firms are advised to download Email Detail Litigation that can also stamp bates and has other legal settings.
Sample conversions include Outlook to PDF, Thunderbird to PDF, PST to PDF, MBOX to PDF, EML to PDF, EMLX to PDF, MSG to PDF.
The first step in all our programs is to import emails that you want to process. Click the Add Files button and follow the instructions. Watch these short video guides to learn the details.