How to Convert Emails From Any Source With Attachments
If you are reading this, chances are that you've come across this challenge – convert email to PDF with attachments. Well, from time to time each and every one of us runs into some snags that require non-standard solutions. Find why Email Detail Archive is the most powerful email converter.
4.8 out of 5 stars (based on 30 reviews)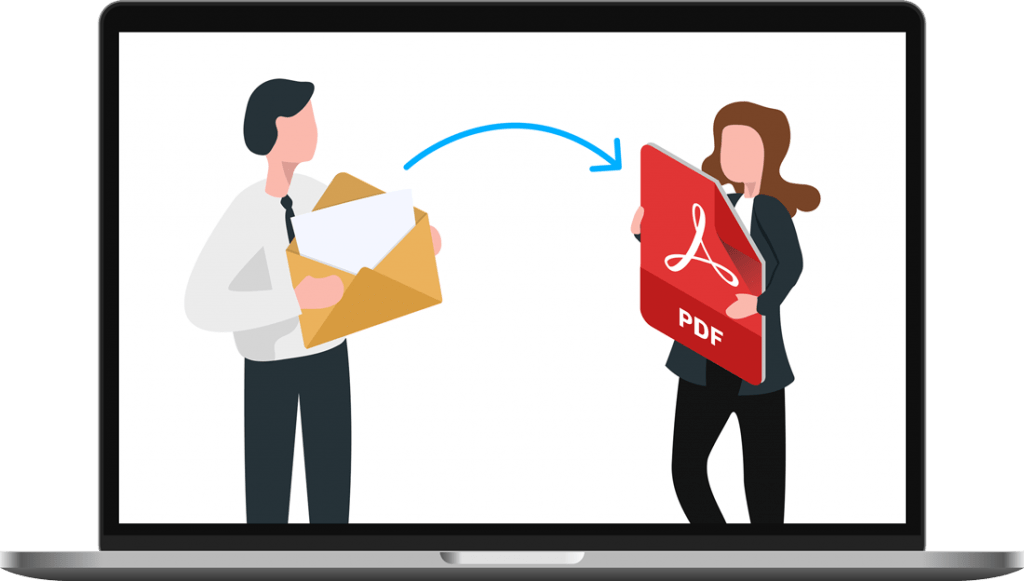 5 simple steps to convert ANY email to PDF:
There are several email archive formats. Outlook stores all data in a PST file, Gmail uses MBOX, Apple mail uses EMLX, Thunderbird supports MBOX just to name a few. Thus you may need a program that can convert from any email archive to PDF and offer a few ways to process attachments.
Any source. Any email client. Any number of emails. Meet Email Detail Archive! With the flexibility and the versatility it offers, it is an all-in-one solution to all email conversion challenges.
Download an install Email Detail Archive
Press Add Files button. Import your emails. Outlook, Thunderbird, PST, MBOX, MSG, EML, EMLX files or emails from web services (Gmail, Yahoo, Zoho, etc.)
Set the Destination – it's the folder for the output PDFs.
Go to Attachments inlay and select Convert attachments to PDF. By default, the attachments are converted to pdf and embedded into the final document. It's often most convenient to get one PDF with emails and all attached files inside. However, you can leave attachments in their original file types or insert a clickable link into PDF. Find all the ways to process attachments in this article.
Press Start. The PDF copies of your messages will be placed in your destination folder.
As you see Email Detail Archive is most easy-to-use. Another fat advantage is that you need just one app to process emails from different sources (Outlook, Gmail, archived PST. MSG, EML files, etc.)


Email To PDF Alternatives (spoiler: none, really)
And oftentimes messages have attachments, they can come in different formats, like doc files or images, usually or even something more exotic. So if you use Outlook, you may need to convert outlook email to pdf with attachments while some apps will convert only the messages body.
Normally, apps can only convert one or another email archive format to PDF, setting strict limitations to the app's usability. But maybe you can go without any additional apps or add-ons? Outlook can save PDF, can't it?
The seemingly obvious solution to save messages as PDF does not really work. With Outlook, for instance, you can simply save an email as PDF, or with other email clients, you can print the letter and choose a PDF printer if it is installed that is. If it is not installed, you would need to set it up first, of course. But you can't save the attachments as PDF this way.
Also, you'd have to save them one by one, you can't select the letters and save the needed letters in one batch. And, moreover, if you need to save to PDF from an archive, you'd need to open the archive first which is quite inconvenient.
Just imagine a situation in which you have to convert only 50 letters with attachments to PDF. Open the archive, find the required letters, open a message, save it as PDF, open the attachment (perhaps, it's a .doc file), so open it in Word or some other word processor, save it as a separate PDF file, open the image attachment in Photoshop or insert it into a word document, and save it as a PDF file, open the Excel file, save it as PDF. Next, you'll have to combine all the saved files in one pdf, to keep it all in order. For that, you'd have to use the expensive Adobe Acrobat or some other well-working free (unlikely) piece of software. Going through this procedure only once is challenging. Processing, say, 100 letters like this could take a few hours.
Again, with Email Detail Archive, you can find the required messages without having to import them to Outlook or any email client, view the messages, view the attachments, mark the ones you need, put them in a required order, and save them all as PDF regardless of the archive or attachment type. Now, this really is an all-in-one solution, given the flexibility it offers. Keep in mind that this also applies to cloud mail, including Gmail and Yahoo.
Luckily, there is a free version of the app called Email Detail Archive Free. As a limitation in the free version, you can't batch convert more than 50 messages to PDF, but you can do a lot of other useful stuff like view a limitless amount of letters, perform searches, and even view the attached files. But if you have to process a lot of emails, you would have to purchase a commercial license, that on the other hand is not expensive, and opens the doors to multiple opportunities.
Should you have any doubts if Email Detail Archive fits your needs, don't hesitate to contact us.