How to Transfer Emails From One Gmail to Another
What happens when you create a new Gmail account and want to keep emails from the old one? One way is to let the old account up & running keeping an eye on the old account from time to time. Another way is more technological: transfer all old emails to the new Gmail account.
4.8 out of 5 stars (based on 30 reviews)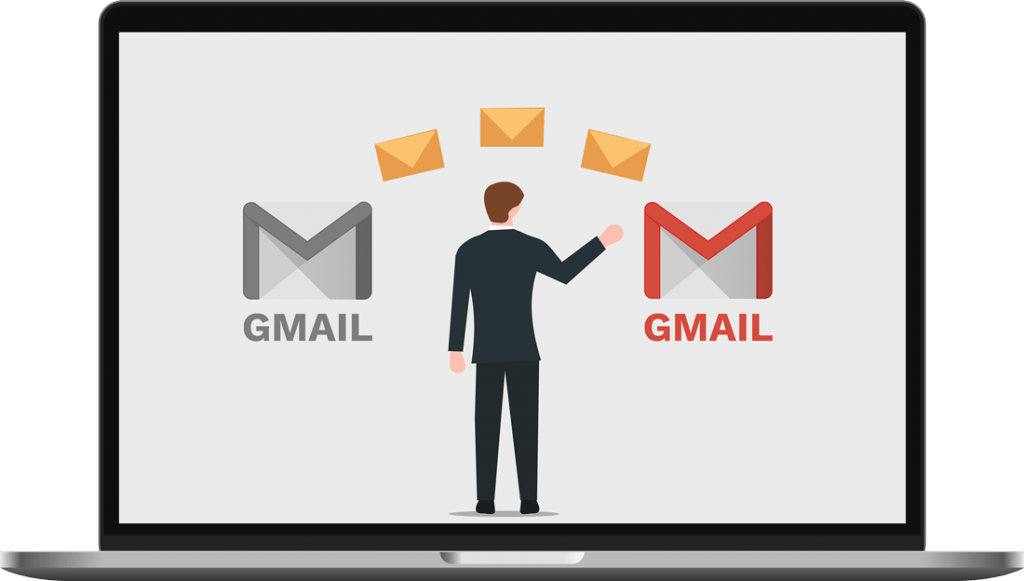 How to Transfer Emails from Old Gmail to New Gmail
Another way is more technological: transfer all old emails to the new Gmail account. To get arriving emails to the old address you can sync it with a newly created account and forget it, so you don't have to keep checking the old account for new emails. Of course, the second way is more efficient, as you won't miss any data and don't have to take extra steps.
How to Sync Gmail Accounts
Confused? How to do that? Don't worry; we have got your covered. You just need to sync both accounts. Here are the steps to be taken to do that:
Log into your existing Gmail account and go to Setting: gear tab in header section of Gmail.


2. Now select option "See all Settings" and select main- menu item 'Forwarding and POP/IMAP' tab and in 'POP Download' feature, choose the option 'Enable POP for all mail'.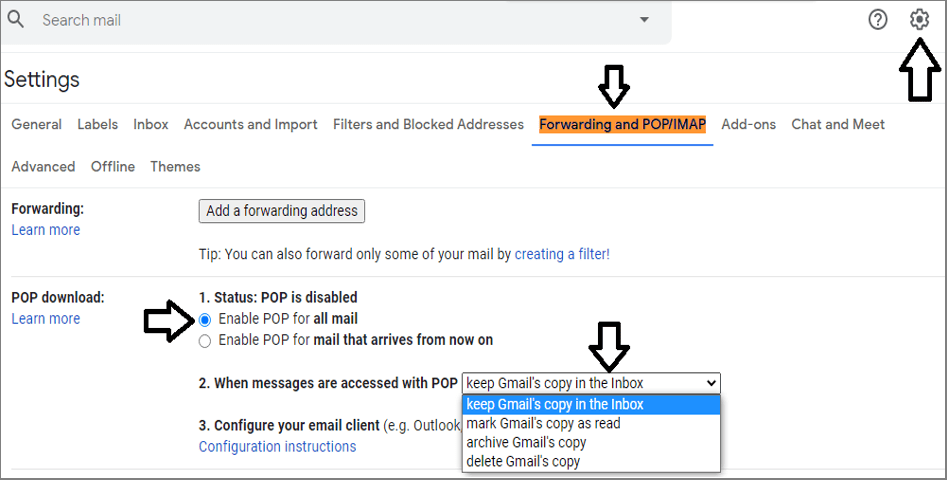 3. Now click "When messages are accessed with POP" and select the option as per your choice for the email copy.
4. Click the button 'Save changes' and sign out.
5. Now sign in your new account and select 'See all settings' tab in Settings.
6. Select the 'Accounts and import' menu-item and select the option 'Add a mail account' in 'Check mail from other accounts' section. Give your old email username and click 'Next'.
Check below snapshot for reference.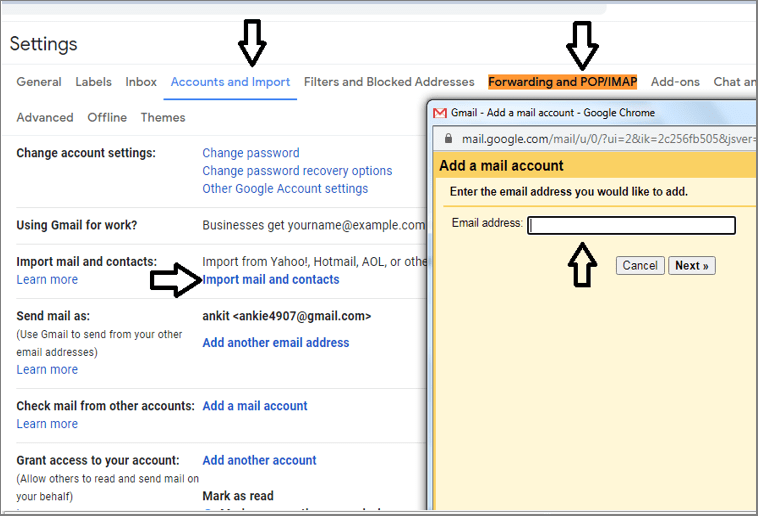 7. Select the option 'Import emails from my other account (POP3)' and select the button 'next'.
8. Verify the username and details for old account and put "pop.gmail.com" in 'POP Server', and 995 in port.
9. Tick into 'Always use a secure connection (SSL) when retrieving mail' checkbox and hit 'Add account'.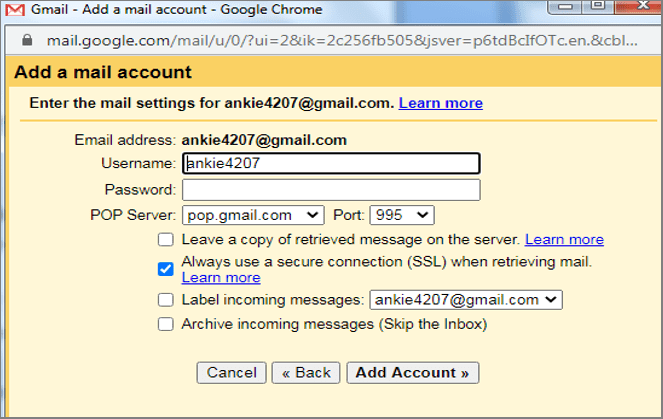 Here we go and it's completed. Now you can easily access all new emails in your old Gmail account in your connected new account.
As you see the process of migrating emails from your old Gmail account into new account is not so complicated. You have to make the settings once and keep peace of mind.
Archive Gmail Emails as PDF files
Some people prefer to archive old emails as PDF files on their computers. It makes things easier when you must find a particular email received years ago for your personal or legal needs. PDF copies are safe, don't require much space, and can be used as an additional backup.
Email Detail Archive software can connect to your Gmail account and make PDF copies of your emails. There is no risk as your emails are still in your account. They are not moved, marked as read/unread, or changed in any way. You get a very easy-to-open email archive that does not require any additional software.
Email Detail Archive converts thousands of emails in one go. The interface is intuitive and video guides show the process in 2 minutes. Give it a try if interested, here is the link to download the trial software. Check the Promo page – there are often huge discounts to the professional version.
Should you have any doubts if Email Detail Archive fits your needs, don't hesitate to contact us.