How to View Winmail.dat Files
Speaking about viewing Winmail.dat files, Email Detail Viewer seems to be the perfect choice. Besides ease of use and small memory footprint, the free Email Detail Viewer may be distinguished among other similar apps for its reliability and security.
4.8 out of 5 stars (based on 30 reviews)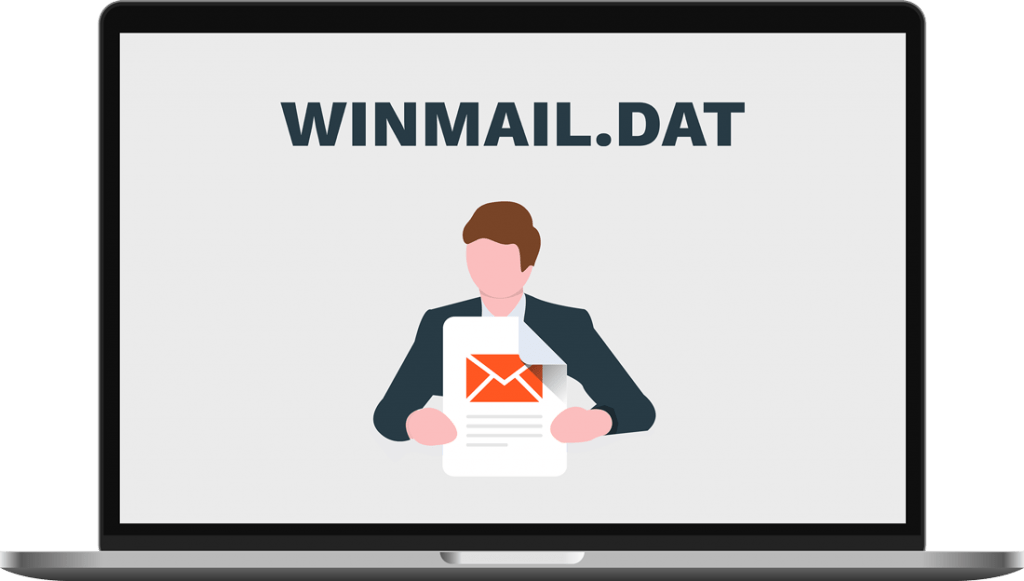 What program opens a dat file?
The .DAT file extension is a versatile data file that can be created by a variety of applications. Thus, it is no wonder that this brings up the question "how can I open a .dat file?" Typically, it can only be opened using the relevant Microsoft or Mac software which it was created in. For instance, the DAT text file can be opened through any text editing application such as Notepad. This extension is also widely used for some system files in MS-DOS and the Windows operating system.
If you want to know what opens a dat file, you need to find out what type of information it contains. Unless you know whether the DAT file contains text, pictures, videos, or config files for software, its opening might become a complicated issue. Here we name some examples of programs that create, open and use DAT files: MS Visual Studio, Corel WordPerfect, CCleaner, Nero ShowTime, Speccy, Nullsoft Winamp, Defraggler, SoftVelocity Clarion, Ontrack EasyRecovery, Recuva, but surely it is not near an exhaustive list.
What is a winmail.dat file and how do I open it?
As a rule, winmail.dat files appear because of incompatibility of mail programs and processing message formats in a different way. If you receive messages sent via the Microsoft Outlook mail program, and your own software is not configured to handle mail in the Microsoft Outlook Rich Text Format, you will just see winmail.dat attachments in the letter.
After receiving and downloading the winmail.dat file on your computer you need to launch it by double-clicking. Theoretically, if your file associations are set up correctly, the application which is meant to open your winmail.dat file will do it automatically. Otherwise, you will have to purchase or download an appropriate program.
However, despite a wide range of applications for .dat files, when this refers to mails, Email Detail Viewer seems to be the perfect choice. If you are still bothered by the problem how to open winmail.dat file, this program will surely solve it. First of all, it is totally free of charge for non-commercial home usage. It works both with recently received emails and old zipped files. In addition, it is also compatible with other mail formats, e.g. msg, eml, emlx, mim, vcf, convert them to pdf and save. All such files cannot be opened by default Windows apps; therefore, it is highly beneficial to use Email Detail Viewer as a winmail.dat file viewer. This way you don't have to pay for Outlook to view emails.
How to read winmail dat files in details?
Email Detail Viewer provides not only viewing the body of the emails but also exploring every detail in headers. Due to this application, the body of each email can be previewed in both HTML and TXT. Moreover, most types of attachments can be previewed right in the app and saved to the user's hard drive. Also, the application affords viewing emails in 2 modes which is quite handy: with the file tree or without it. It's convenient when scanning the emails in different folders simultaneously.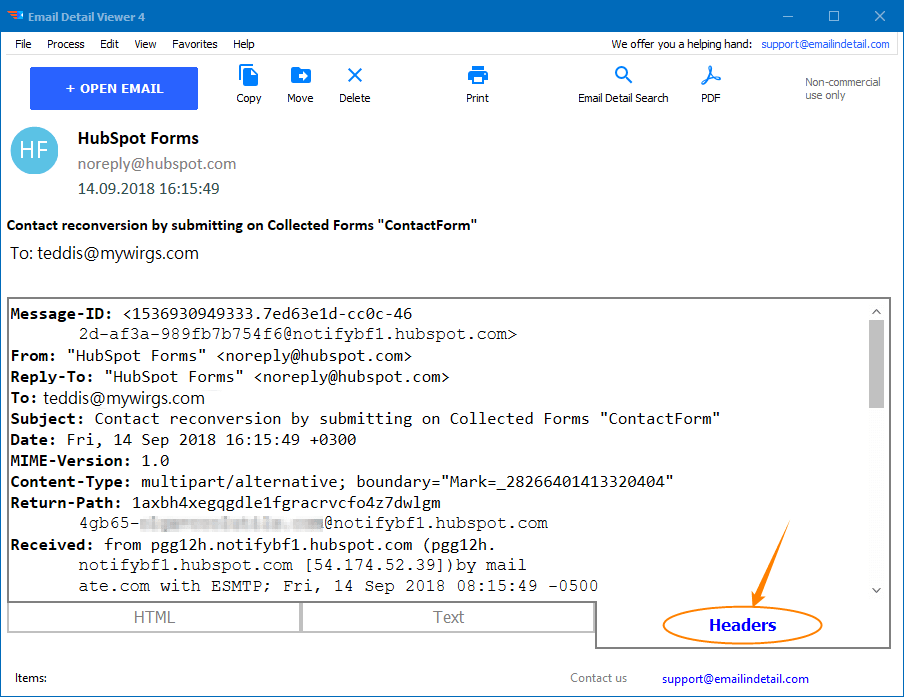 How do I open winmail.dat without data leakage?
Besides ease of use, small memory footprint and fast accessibility Email Detail Viewer may be distinguished among other similar apps for its reliability and security. Being a desktop program, it eliminates the risk of any data leakage as is the case with online services that require uploading your files. All this makes Email Detail Viewer one of the best software solutions for email clients, especially if you are bound by a general professional duty of dealing with documents.