How to Add Bates Numbers to File Names
When you convert emails to PDF for e-discovery or litigation, you get a bunch of 000001, 000002, 000001 files. Learn how to save emails as PDF and give them new descriptive names and insert bates numbers.
4.8 out of 5 stars (based on 30 reviews)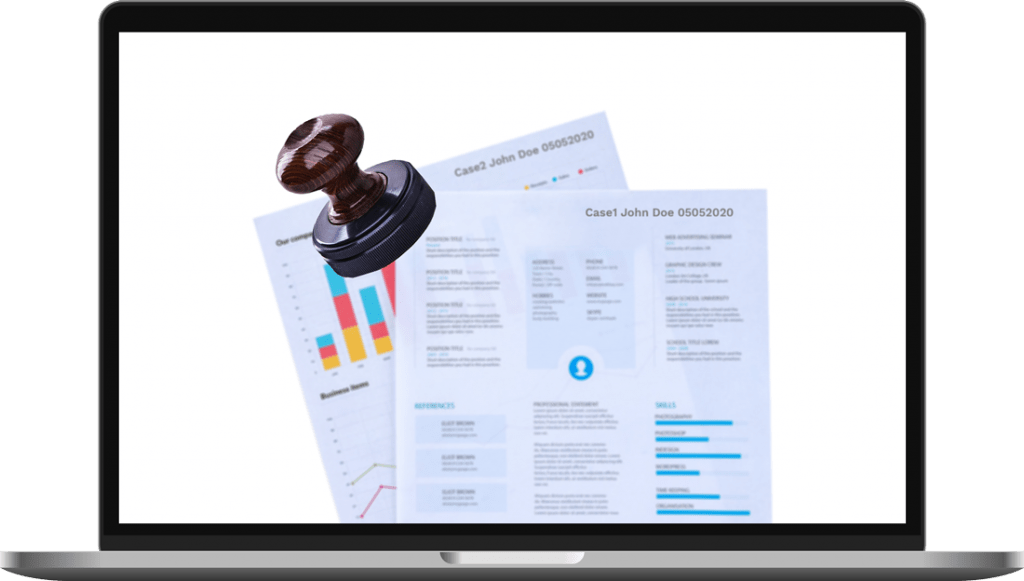 5 simple steps to add bates to file names on Windows:
Download Email Detail Litigation.
Click Add files button to import your emails into the app. You can add MSG, EML, EMLC, PST, MBOX files.
Select the Destination folder for output PDF files.
Click File name inlay. Select Replace file names with starting and ending bates number option.
In Bates numbers inlay set the numbers you need (the number of digits, the position on the page, prefix, suffix, etc.)
Press Start button.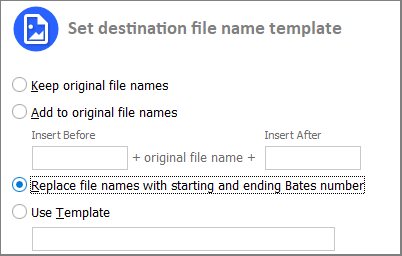 Here is a short video to help you figure out how to convert emails to PDF and add bates numbers to their file names:
Other renaming options
+ You can add your own text to the file names. For example, insert the name of the case before or after the file name.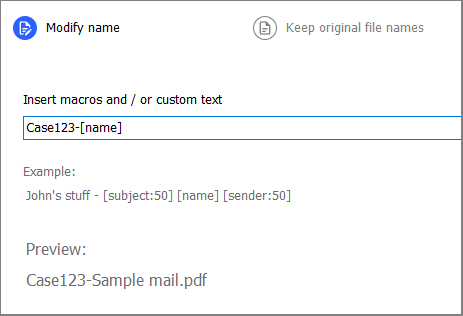 + Email Detail Litigation helps you rename output PDF files using macros. Add subject or sender to the file names. Descriptive names help you work with files later. Available macros include subject, sender, recipient, date, name, first page, last page. Note that you can limit the number of characters to be used to avoid long file names.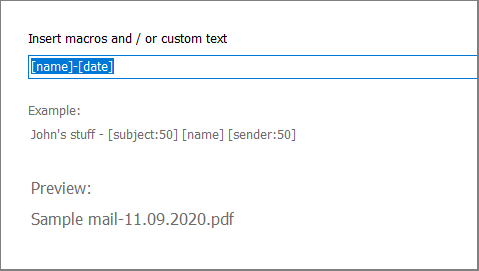 + Some emails have unwanted extra abbreviations in their names (re, fwd, cc, etc.) You can get rid of them with this option:


Email Detail Litigation
Get the free trial of Email Detail Litigation. This is your reliable helper to prepare emails for e-discovery and litigation. Should you have any questions, don't hesitate to ask.
Accurately reflects the emails your client has given you
Complies with the court's or regulatory agency's rules and standards
Protects your client's sensitive data
No subscriptions. Pay $199 and you own it!