The Powerful MBOX to PST Converter
by Email Detail Migrate

Convert MBOX to PST in 5 min from now
Transfer every bit of data
Any source of MBOX (Gmail, Thunderbird, etc.)
The desktop solution that you own
Great for all project scopes

Simple & Affordable MBOX Converter

You don't have to be a computer guy to migrate your emails to Outlook. The interface is super simple: input MBOX, select PST, and set the destination folder. Meet your new PST file in a few minutes! Watch the video below to discover how simple it is!

Unlike online services where you have to upload your MBOX to a probably unsafe site, Email detail Migrate converts your .mbox emails on your machine. We value your privacy and guarantee a 100% secure process.

Email Detail Migrate supports all types of MBOX files. No matter if you got it from Thunderbird or Apple mail or Gmail takeout, our app will create a PST keeping all the data. It automatically restores your mailbox folder tree in Outlook.

Email Detail Migrate is built around a very powerful engine. It can easily manage extra-large MBOX archives. If your file is 10 GB in size, it will take a few minutes more to get the PST, but you won't get an 'out of memory' message.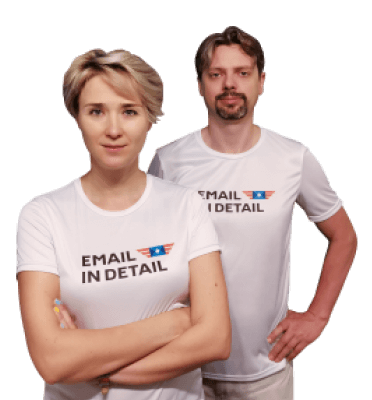 Buy safe!
We stand for our code. You are covered with our 2-week money-back guarantee if the app can't convert your Mbox to PST.
Testimonials
There are no reviews yet. Be the first one to write one.
How to convert MBOX to PST Video
Tech Details

OS
Windows 7, 8, 10 (32 and 64 bit). No Mac or Linux versions yet:(

Purchase
Buy Email Detail Migrate by any credit card, WeChat, PayPal, YandexMoney, Boleto Bancario, and many other local payment methods.

Delivery
MBOX to PST converter is delivered in an electronic form by email. You will be able to download the app and register it with the key within 5 minutes from the purchase.
How to convert MBOX to PST
Converting from another email client to Outlook is quite easy when you use the right tool. With Email Detail Migrate it'll take just a few minutes:
Download Email Detail Migrate and install it following the simple instructions (2 mins).
Open the program and tick the Mbox option. Press the Open MBOX button to import your file into the program (1 min).

3. Press Next or select Destination inlay. Select PST as your target file type and set the folder for it (1 min).
4. Press Start (3 sec).
The whole process takes less than 5 minutes! Press Open button to view your PST file in the destination folder. Now it's ready to be imported into Outlook.
In less than 5 minutes you can export Thunderbird to Outlook, or transfer Apple Mail to Outlook, or import Mozilla emails to Outlook.
It's very important that your folder structure was kept intact. Email Detail Migrate is very accurate about that.
It's crucial to keep all parts of emails. Email Detail Migrate guarantees the SMTP headers, Google emojis, non-Latin symbols, and weird encodings are processed just fine.
It's vital to get transfer the status information of your emails (like forwarded, read, unread, etc.) to Outlook. Email Detail Migrate takes special care of that.
Email Detail Migrate is not limited to MBOX to PST conversions. It can also help you save PST as MBOX, or MSG to MBOX, or MBOX to EML. Discover all possible conversions here.
Other supported conversions
Email Detail Migrate is not limited to MBOX to PST conversions. It can also help you convert: