How to convert Gmail to PST?
Earlier one had to pay a lot to convert Gmail emails to PST format, that too at the risk of data leakage and privacy concerns. Now there is ED Migrate that guarantees you complete control of your data.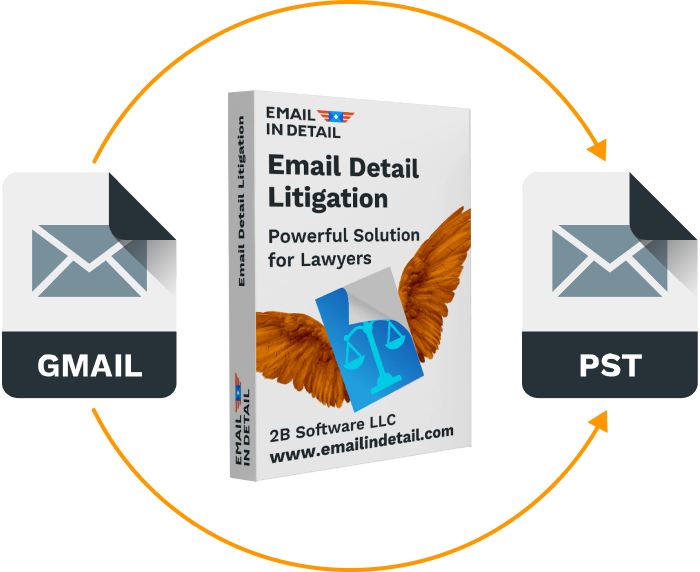 Advantages and features
offered by Email Detail Migrate for converting Gmail to PST

ED Migrate is a very simple and user interactive tool. Even if you are not a computer or IT expert, it works for you, as it does not require much technical skills.

It helps in taking a back-up of your Gmail account, if in case you need to restore your data.

ED Migrate is very reliable software and you can bet on its accuracy in transfering every bit of data.

Email Detail Migrate gets access to your Gmail account and makes copies of your emails in PST. The original emails are not changed.
Why convert GMAIL to PST files with software?
Some people may try free online services, but it's not safe to share your data with some unknown server. ED Migrate is a desktop solution. It issuggested for conversion because it maintains the privacy, safety and confidentiality of your data.
How to backup Gmail emails to PST on local computer?
You can backup your Gmail emails by export or converting them to PST format using ED Migrate. If you do it manually or using some online tool, it takes a lot of time and data risk, but with EDM, it is quick and safe. Having a PST file on your local disk you can easily restore your emails in Outlook or other email programs.
How to export multiple Gmail emails to PST in batch?
Using ED Migrate software, you can export multiple Gmail emails in batch. In the Filter section, by using the filters as per our export criteria, we can select a batch of emails to be converted. Filter parameters are as per shown in the below snapshot.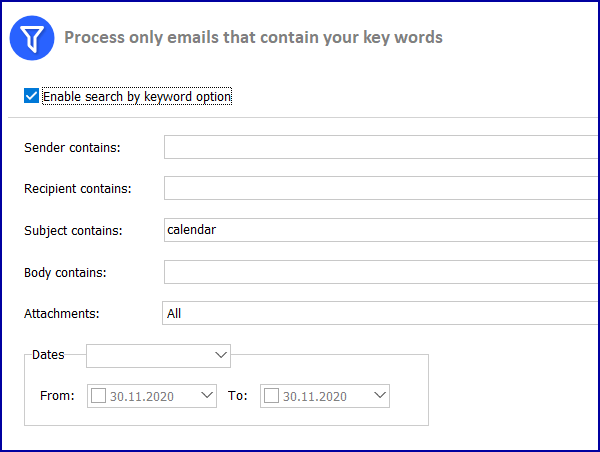 Can I export Gmail emails to PST with attachments?
Yes, you can export Gmail emails to PST with attachments by using the appropriate filters in the filter section during conversion process.

Using ED Migration software vs using online converter tools?
There are multiple reasons to never use any online tool and go for ED Migrate.
Online converting tools are not safe. Your data can be hacked on cloud.
Privacy concerns – if your data is not private, it is a big problem. Email Detail Migrate does not upload your data on any cloud, hence no privacy or data leakage concerns.
EDM has a user-friendly and interactive UI, but online tools site can be tricky to use mostly.
How to export emails for Gmail to PST file without Outlook using ED Migration tool?
ED Migrate helps you exporting Gmail to PST without even installing Outlook on your machine. Please go through below steps and snapshots for complete idea to know how to export Gmail to PST file.
Click on 'Select Source' and enter your Gmail email address, Password and click on Test Connection when prompt.
Click on advanced option on app verification screen to proceed, and give access request permission to access your Gmail account.
After Gmail account is being added, give Destination folder address for your output file. Here you have to select the output format as .PST file.
Apply filter for email selections as per criteria.
Now Click Start button to start the conversion process. Upon successful conversion, you may find output files in the given destination path.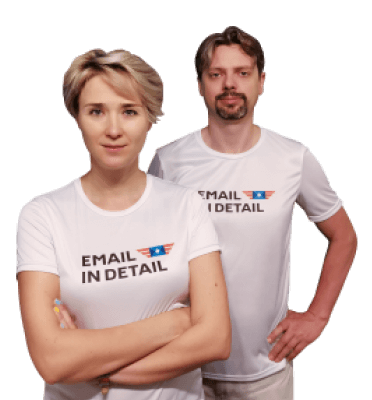 Buy safe!
We stand for our code. You are covered with our 2-week money-back guarantee if the app can't convert your Gmail to PST.
FAQs: frequently asked questions
I hope the process is clear to you and you don't have any doubt regarding the same. Please do check all the FAQs for more clarity and if you still have any concern, get in touch with ourSupport team. We are happy to help and assist you.
What is the .PST format?
.PST is Personal Folders file (. PST), an Outlook data file being used to store local copies of calendar events, messages, and other stuff from Exchange mailbox.
How to open PST files in Gmail?
For that, you need to first install Microsoft Outlook on your PC, import your .PST file, after that import your Gmail to Outlook, then merge and sync them.
Is it possible to export Gmail account to PST without any file size restriction?
Yes, Software does not have any size restriction.
Can I transfer my Business Gmail account to PST?
Yes, you can transfer your personal or business Gmail account.
Is it possible to export email from Gmail to PST without Outlook installation?
Yes, you can export Gmail to PST without outlook installation.
Can I selectively choose emails to convert from a Gmail account to PST files?
Yes, you can choose any emails to be converted, by using filters in the software.
Does the ED Migrate tool export all folders from Gmail accounts to PST?
Yes, you can export all the folders from your account to PST file.
Do I need an internet connection to convert Gmail emails?
Yes, you need an internet connection to convert Gmail emails, as software is syncing from Gmail which is a cloud in itself.