How to Convert Outlook Emails to PDF With Attachments
Imagine you have one powerful app to process any type of Outlook emails with attachments to PDF with less than 10 clicks! Email Detail Litigation is here to help.
4.8 out of 5 stars (based on 30 reviews)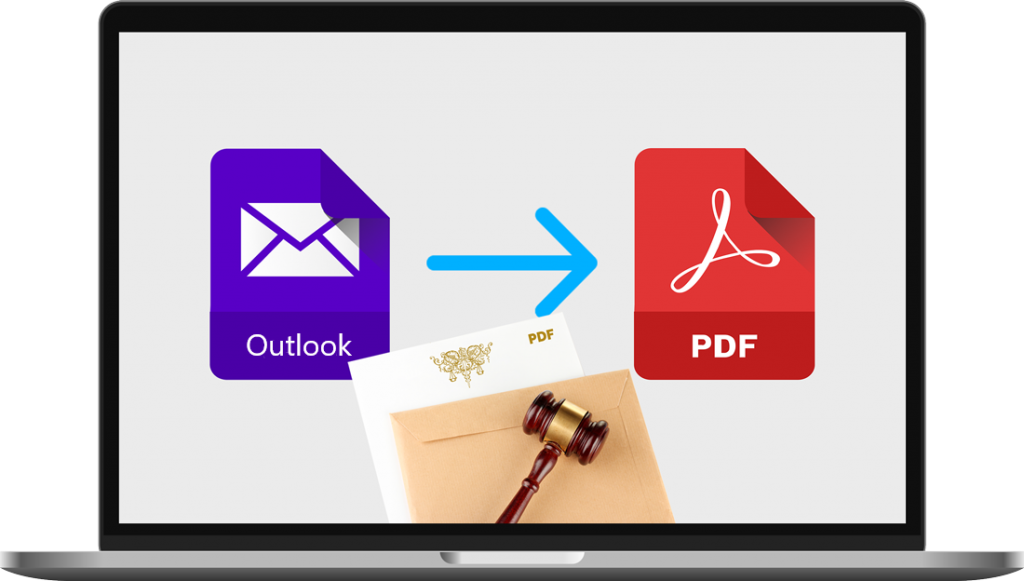 "I have to produce PDF copies of my Outlook emails to the opposing council"
"We are moving to a new email client. What's the best way to keep an archive of my emails?"
"We are trying to make a deadline in 24 hours for this lawsuit and this PST contains vital information."
There are numerous cases when you need to convert Outlook emails to PDF. Today, it should be a remarkably simple task with all those free and paid PDF converters and virtual printers. Acrobat or Nitro come first to our minds.
Suddenly you realize that Acrobat or virtual printer just can't process thousands of emails you have unless you click Print a thousand of times.
We have the solution that works with any Outlook version or PST files, easily processes hundreds of thousands of emails and – most important – saves attachments the way you need. It's a powerful yet user-friendly Email Detail Litigation.
Let's start with the source files. When you want to convert Outlook emails and attachments to PDF, you may mean 3 different sources:
You have emails in your Outlook on your computer
You have a PST or an OST file
You have MSG files
Good news – Email Detail app supports them all.
How To Convert Outlook Emails To PDF With Attachments (Windows)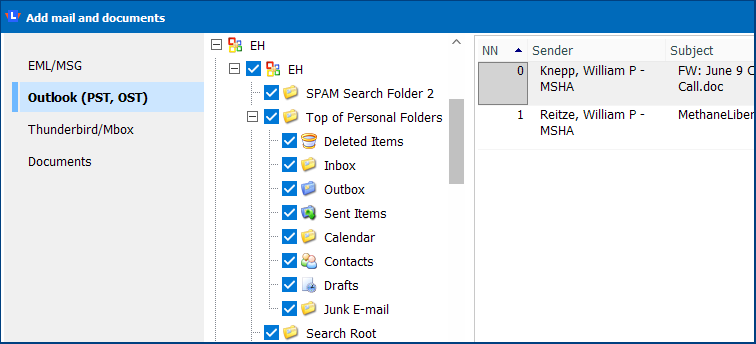 Download and install Email Detail Litigation.
Press Add Files blue button and select Outlook.
Check the folders that you want to process. Very few people care about saving emails from Spam folder. Press Ok in the right bottom corner.
Destination is the folder for your output PDF copies. Note that you can combine Outlook emails with attachments into 1 multi-page PDF file.
Set the new file name. For example, you can insert the date, sender or subject to the name of the resulting PDF. It makes sorting and organizing emails far easier later.
Add page counters, bates numbers, logo or text watermarks to your files if you need. The interface is obvious.
Converting Outlook emails you have to choose what you want to do with attachments. Email Detail Litigtaion offers 3 options: embed attachments to PDF along with the email, save attachment in its original type as a file or ignore all attachments. Learn all the details of attachment processing in this article.
When all the setting are done, press Start. The app will process you emails and open the folder with output PDF copies
How To Convert PST To PDF (Windows)
A PST file is an archive of your emails and other items that Outlook creates automatically. Often it can be found at C:\Users\YourUserName\AppData\Local\Microsoft\Outlook\Archive.
You may also receive a PST file from your client or colleague. It can be sent via the web or stored on any drive.
PST is used to store file locally whereas OST is an Offline storage used when no server connection is present.
With Email Detail Litigtaion you can convert both PST and OST files to PDF.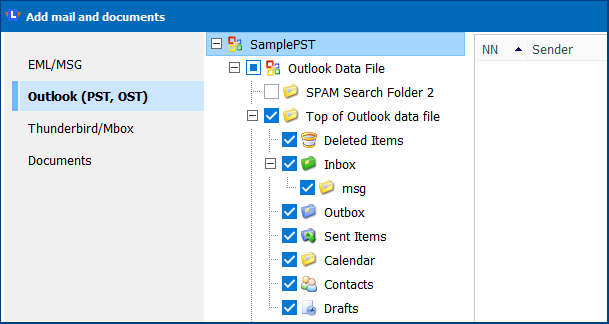 Download and install Email Detail Litigation.
Click Add File and select PST/OST option.
You may want to uncheck Spam folder to save space. By default, all items are to be converted to PDF. Click Ok.
Follow the steps 4 – 8 described above for converting Outlook emails.
How To Convert MSG To PDF With Attachments (Windows)
MSG is the format used by Microsoft Outlook to store an email in a file. MSG can also include an appointment, a contact, or a task. You may have tons of MSG files from your client or as a result of exporting emails from an email program. MSG files can't be even previewed without Outlook installed. Email Detail Litigation will help you turn MSG to PDF keeping all the data in just a few clicks.


Download and install Email Detail Litigation.
Click Add File and select EML/MSG option.
Check the right folder with MSG files in your folder tree. Click Ok.
Follow the steps 4 – 8 described above for converting Outlook emails.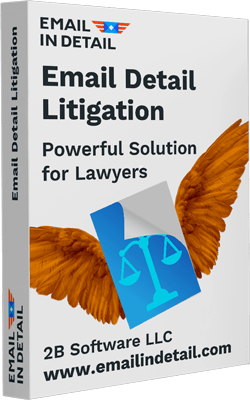 Accurately reflects the emails your client has given you.
Complies with the court's or regulatory agency's rules and standards.
Protects your client's sensitive data.
Does not cost a lot of money. Prices start from $199! No subscriptions.