Top 5 Friendly Resources That Help Master Outlook
Dec, 30 2020 | Posted by Michael Dango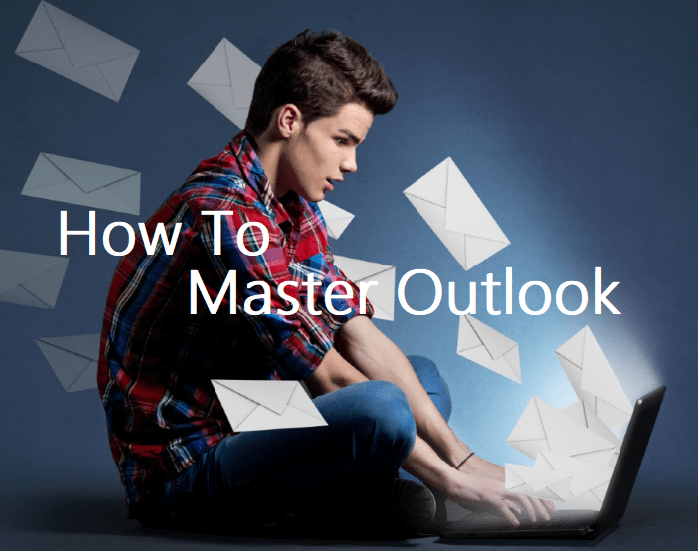 So you're using Outlook, and you have to be a proficient user, at least that's what your boss and co-workers expect from you, but you know only the check new mail and Compose new message buttons? A simple task like creating a rule makes you freeze up?
Fear no more, friend, since there is a bunch of resources that have simple answers to all your Outlook-related questions in a form of clear instructions. And here are the hand-picked TOP-5 of such resources. Maybe they won't aswer all your questions, like how to convert a PST file to a PDF with page numbering, but these sites sure can upgrade your knowledge of Outlook.
This is the place that deals with the "How-to" type of questions, solutions to possible glitches, macros, and other issues of Outlook, MS Exchange, Office 365, Outlook.com, Outlook Mac, Outlook and iCloud.
Usefulness
Though this site is commonly used by advanced users, and even has answers to developers' and admins' questions, anyone can find an answer to an Outlook-related question here.
Ease of use
Though it is not obvious, slipstick has video-instructions, too that duplicate some text instructions. The item is hidden under the menu extension along with some other useful sections like updates, utilities, add-ins Outlook apps, etc. In this sense the portal is not organized too well, you can have a hard time finding the answer to your question, but it almost definitely is there. Good thing there is an integrated Google search which will free you from the necessity to browse the site. Since it is the Google search engine, first you'll see ads, but starting from line 5 you'll get the search results that are related to your search query.
This site has a lot to offer in the sense of giving answers to your Outlook-related questions. It does not have such a detailed structure as Slipstick but has a search engine which will offer you a way to solve most of your Outlook-user issues.
Usefulness
However, developers and administrators are less likely to find answers to developer-specific questions like operating Outlook through a command line. This site is more specialized in apps and add-ins, which can be seen from its name. Unfortunately, the site allows downloading just a handful of useful apps, related to working with emails.
Ease of use
With the search engine up and running, it is easy to find any information there is on the site.
Common sense tells you that this resource is a good source of information about MS exchange-related stuff. And that is true – the forum has separate forums for every version of MSexchange starting from version 5.5 and up to 2013, and also for Office 365.
Usefulness
The site contains answers to the most questions of an average user. Thw good part about it being a forums site is that you can always ask something, and probably get an answer from somebody who knows for sure.
Ease of use
However, the search engine does not work, and this renders the site practically useless. Unless, of course you are ready to write your question, and wait for someone to give an answer – something more helpful than 'We gave an answer to this many times, search the site, dude'. At least this is true unless the site administration fixes the search engine that currently does not work. So you'd have to browse through forums and topics to find the answers, and we think that there is a better way of doing it.
This is a well-structured site with all you want to know about MS Outlook and related stuff.
Usefulness
There are categories, where you can find answers to all questions related not only to email, but also using images, using the calendar, dealing with errors, and tons of stuff.
There are also sepatare categories with tips for running tasks more effectively and hassle-free.
Ease of use
With the search engine working as you would expect it to work, you'll find answers to your questions in a jiffy. Also, you can take part in a lottery by pressing Random Q&A under the More menu item – chances are, you'll find something useful there.
There is also a link to an add-ins section, but it actually redirects to a different site, some vendor that trades apps.
This is not exactly a site, covering the Outlook group of programs, but some valuable information related to MS Outlook can be found there.
Usefulness
It features a series of posts about email file types, like .emlx, .eml, .pst, .msg, it has articles like 50 most popular tips and tricks of Outlook, and such. Just type Outlook in the search window, and you will get a list of Outlook-related articles.
Ease of use
If it is there, you'll find it. However, the search engine returns many pages of search results with only a few results actually containing an answer or something resembling an answer.
Bottomline
We like the #1 and #4 resources since they are best organized. Unfortunately, not a single site has a complete list of apps related to Outlook which can really make life easier. Like the issue of converting an email archive to a PDF with page numbering mentioned at the beginning of this article. The sites do not contain a solution, simply because there is no add-in that can do the job as well as, for instance, Email Detail Archive. It is a stand-alone app, that can do much more, so it is related not only to Outlook. So you will hardly find a solution to such a specific issue on these sites, but this does not mean that there is no solution at all. So if it's not there, keep on searching.