How to Search Emails by Date (Outlook, Thunderbird, PST, MBOX)
Jan, 09 2021 | Posted by Michael Dango
Email is a crucial strategy of business and communication. It is fast, accessible, cheap and easily available to this world. Since now business and personal use has came into picture, email-box becomes large, it is difficult to find old relevant emails later on after some time, so in that case filters come into picture. There are various filters to run the search process in email system. In this article, we will discuss about search emails by date search parameter for various platforms like Outlook, Thunderbird and other available option.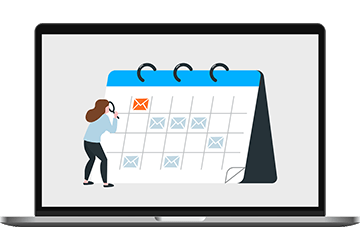 1. Outlook Email Search by Date.
Let us get started with Outlook Email Search by Date. It is simple and easy and just need to do the steps as mentioned below.
Users can input the search date criteria in Search field to fetch search results emails for input dates.
Let say, a user wants to search emails sent during time period, 2020/8/11 and 2016/9/31. Please input the search criteria as sent:2020/8/11..2020/9/31 in the search field, and all emails results sent in this period will be fetched.
We can also perform the same way received emails for a definite time period, just replace sent word by received and search criteria dates as per need.
Note: Please take care of below a few points here in setting search criteria.


Date format should be either way (MM/DD/YYYY or DD/MM/YYYY) for both the dates entered.
Make sure you add two dots(..) between the dates.
Do not add any extra space in input values, as it will disturb the comment for proper results otherwise it would give by default zero results.
By doing the above steps, you can fetch the required results. The similar way users can search emails by other criteria as well, for Eg. "Sender name", "Subject of the email", "part of the message", "has attachment" and various parameters. Users just has input the criteria in the search field for the results.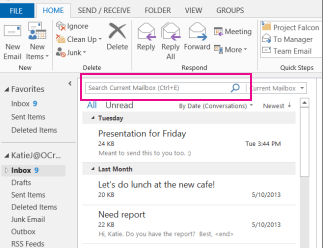 2. Thunderbird Email Search by Date
Although Thunderbird has less subscribers as compared to Gmail and Outlook, but a lot of professionals use it for their business because of good and reliable product services of Mozilla. Users can apply search Date filters in Thunderbird as well. Please follow below steps to try the same.
Go to Menu icon, click Find button and hit Search Messages.
Now search for messages in: option select the name of the account.
Click check box – 'search all subfolders' and
Then select: Match all of following.
Now add 'Date' 'is' specify any required date, let's say 31/08/2020
Now click on 'Search'.
Now if needed, you can save this search query as well, just select save as search folder. Thunderbird gives you feature of search your messages with very precise and advanced criteria. To check and try it, Go to Edit > Find > then Search messages. You can select the sub folders option, if to search within the subfolders as well. You can search by various criteria like file size, sender details, subject, date, attachment, part of the body, message etc. Please check below snapshot for reference.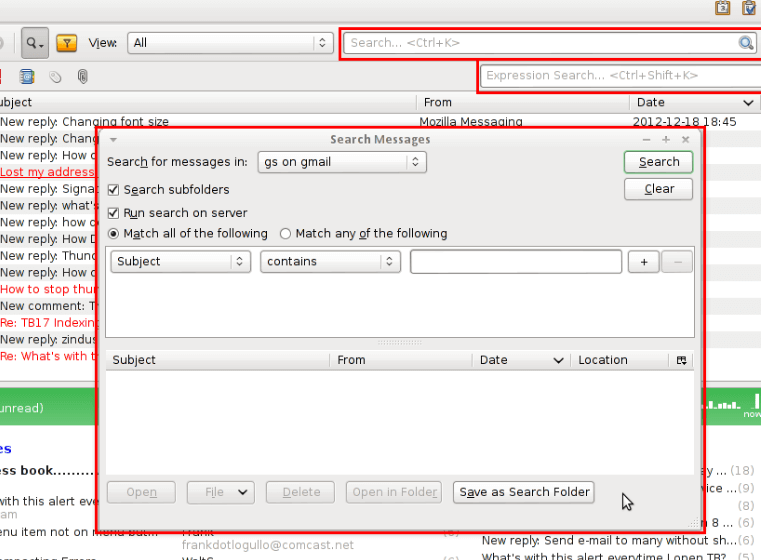 3. Search MBOX, PST, EML, MSG By Date or Keyword
As, we have seen this process looks tedious and complex for some users who are not into technical field or not frequent computer operators. The search process is lengthy and time taking as well. Apart from that, what about the archived MBOX/PST emails and files on your machine? So, to answer and tackle these problems, there is software available in the market which can solve all these problems Email Detail Search EDS. It can not only help you searching easily and quickly the email files but also the archived PST and MBOX files. You may download the same via this link Email Detail Search.
Below are some of the features of Email Detail Search.
It helps in searching emails by keywords, Filter by Date, Sender, recipient, Exact or broad Keyword search.
It works on windows 7,8,10 and supports emails of various platforms i.e. Outlook, Thunderbird, and can scan, find any format of PST, MBOX, EML, MSG files on your machine, even when you don't know the exact folder.
Email Detail Search helps you find the right email from huge PST, MBOX, EML archives. You don't have to restore the archive to get access emails. Import your files, set the search parameters and the app will deliver the emails to you.
Each email can be previewed in the program. View the email body; inspect headers, open attachments – anything you need for your task. Save the list of found emails as EML or PDF for further analysis.
It is very simple to use and find results as shown below with 1 sample case of searching with text for a specific period and other filters. Scenario: Find all the emails with 'Ankit' text in the body section and during Last month period. Upon Search click, you will get results of all the emails falling in the mentioned criteria.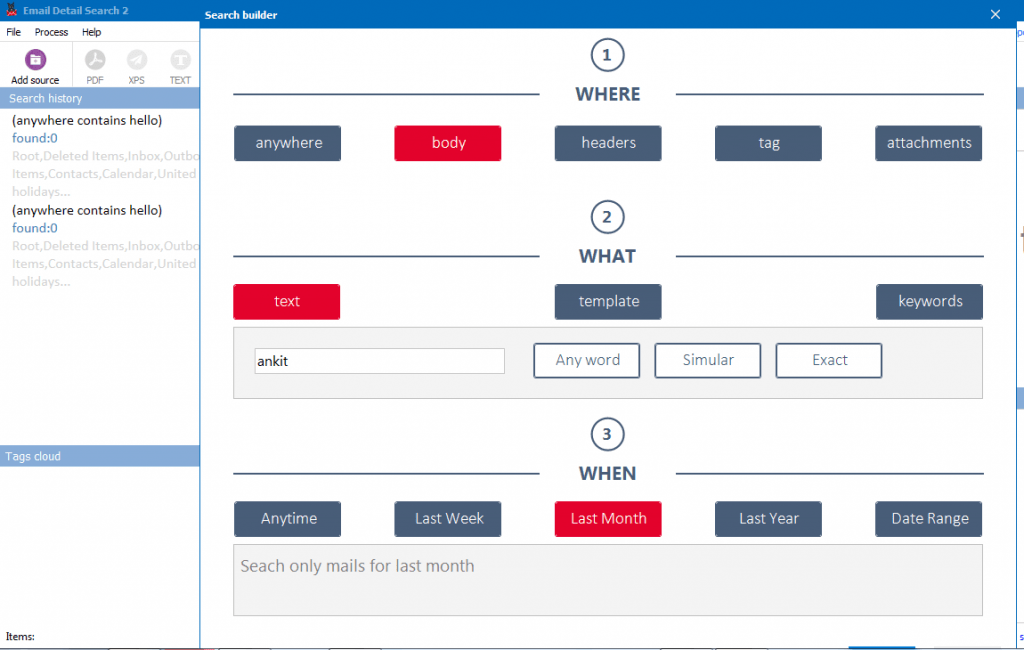 That's all for now. If you have any questions or doubt, please get in touch with the support team for more help.