Stamp Bates To Emails Quickly and Easily
Sep, 07 2021 | Posted by Michael Dango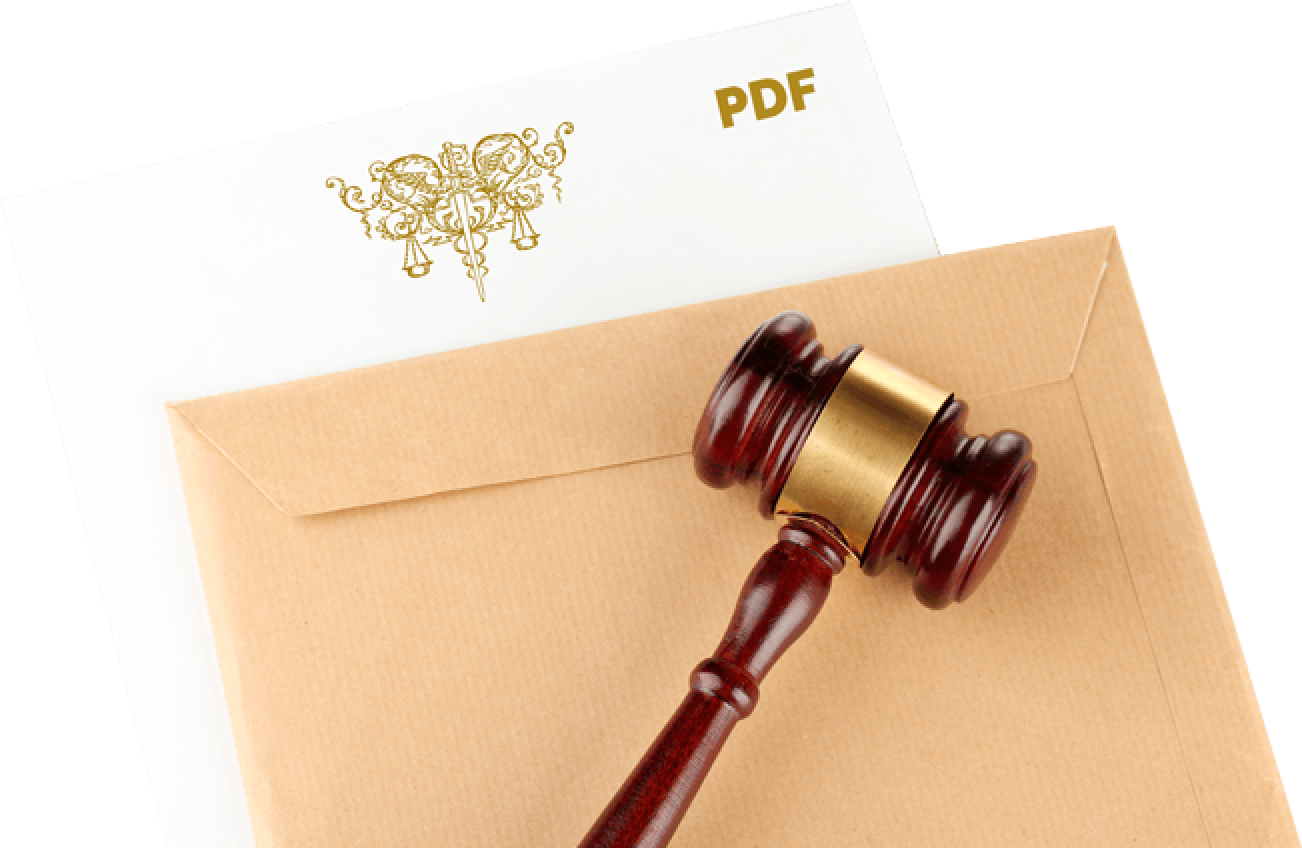 Legal professionals in the U.S. use Bates stamping to apply a set of identifying numbers to a PDF portfolio to label and identify them. As an indexing system, Bates numbers are an effective method way to reference and search for PDF documents. As a process, Bates stamping can be painfully boring and time-consuming.
Manual Bates Numbering Is Tedious
In eDiscovery, stamping individual Bates numbers can be a particularly burdensome task. No matter how straightforward you think the case is, the volume of documents you have to produce is somehow always more than you expect. Opposing counsel always seems to request an overwhelming — and overly broad — range of documents. Things are gettings worse when you encounter MSG, PST, EMLX files that you have to process.
Manually stamping the individual documents can be a mind-numbing time-suck, especially when it comes to emails. No matter what eDiscovery tools you use to add Bates stamp to your PDF files, the process will inevitably be a bottleneck in your workflow. For example, email files cannot be Bates numbered in their native format. Not only do you have to convert each native production file to a PDF format, you then have to add Bates page numbers to each file.

Email Detail Litigation Easily Adds Bates Stamps
Converting email discovery to a producible format has always been a needlessly slow-moving and expensive task. Luckily, Email Detail Litigation can simplify your previously complicated workflow to the simple pushing of a button. Email Detail Litigation software converts the native email file to PDF format with ease, regardless of the original file type.
Email Detail Litigation can streamline your eDiscovery process by fixing the problem of manual Bates Stamping. Even the least-computer-savvy legal professionals can customize the Bates stamping on their PDF email production with Email Detail Litigation's user-friendly interface. You'll eliminate one of the biggest headaches in litigation as soon as you install this life-changing software.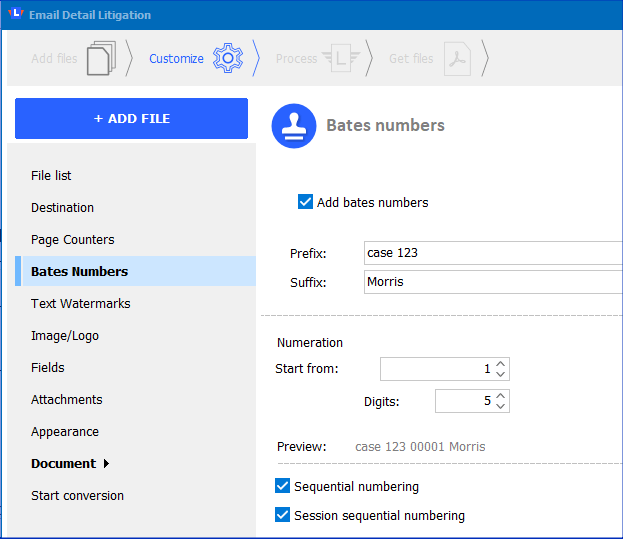 No matter what your local rules for Bates stamping require, Email Detail Litigation is designed to comply. You can modify the margins and move your Bates stamp location on the page with the click of a mouse. With Email Detail Litigation, you can easily add a prefix, suffix, date, and any number of digits to your Bates. You can even access a readily-viewable preview to ensure your indexing is mistake-free!
If you're tired of wasting your valuable time and energy on manual Bates stamping, click here to learn more about how Email Detail Litigation can simplify your life.