How to Convert PST to PDF For Litigation
What if we need to deal with our Outlook PST folders and have no idea about how to convert PST to PDF with attachments? No worries, you have found the solution. Email Detail Litigation is aa email e-discovery tool for PST to PDF conversions designed for litigation, auditory and legal purposes.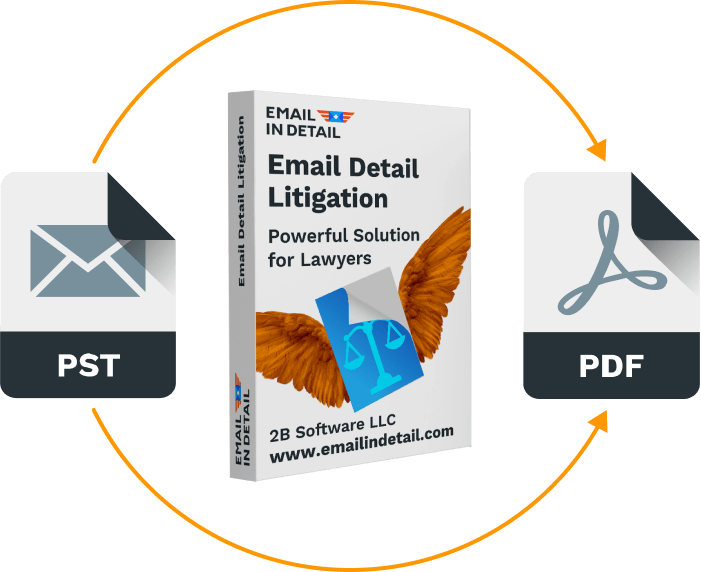 Advantages and Features
offered by Email Detail Litigation for converting PST to PDF
ED Litigation follows a secure process and keeps your files on your machine only, which is a 100% safe option.
In the legal field, data confidentiality is the main concern, and saving a few bucks is not worth taking the risk by uploading your files over online sites or cloud options.
Explanation of file formats and difference between the two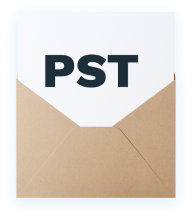 What is an outlook PST file?
PST is Personal Storage Table, a file format famous for storing copies of messages, events, reminders and various other items. It is used in Microsoft products and software.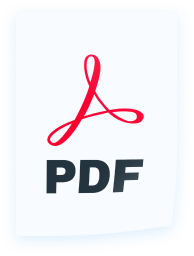 What is a PDF file?
PDF is portable document format. It is the most commonly used document format in current times. It represents documents including text, images and graphics.
Why it is useful to convert PST to PDF emails for litigation/law firms?
To represent important legal and proof documents, email or files should be in PDF format, as PST has all the emails stored in a single file. ED Litigate offers various features as discussed below.
Backup PST files to PDF on local computer
ED Litigate helps in backup of PST files in PDF form which can be used in case of data loss.
How to batch export Outlook (PST) emails to MBOX?
Using ED Migrate is easy and simple. User can even batch export Outlook emails to MBOX. Exporting multiple emails in batch saves a lot of time for user, as user does not need to export files individually. Just select multiple files while exporting or use filters to select relevant emails to be converted or export.
Accuracy to have exact copy emails of PDF
ED Litigate is very accurate software which focuses on data accuracy and helps in maintaining originality of legal documents
Convert emails to PDF with Attachments
ED Litigate helps converting emails having attachments to PDF form if needed.
PDFs can be fine tuned to your court standards
Using ED Litigate output PDF document can be tuned as per court standard or your law firm procedures.
Stamp bates or add Confidential notes
Using ED Litigate you can add confidential notes or stamp bates as per your need.
Are there any limits when convert PST to PDF files?
No there is no limit, with licensed version; you have the best PST to PDF software on your system. You can use the software to export PST to PDF as per need.

How to batch convert PST to PDF or Outlook (PST) emails to PDF?
Email Detail Litigate works flawlessly as an Outlook PST to PDF converter. You can run batch jobs and select multiple files even for conversion at the same time. Just browse as many files as you want to and run the conversion process which is explained below in next steps.

How to convert Outlook PST to PDF for litigation and ediscovery using ED Litigation?
Email Detail Litigate can be used for email litigation, bate stamp PDF, Legal PDF, print email to PDF and as an email ediscovery Software as well. You can print to email PDF as output if needed. Please find below steps to learn the process.
Click on 'Add File' and browse .PST file from your local system as shown below.


Now hit Open Outlook button to add outlook PST file and click Next.

In Destination, set Output file destination and select feature if needed to combine all files into one document or individual as shown and Click Next.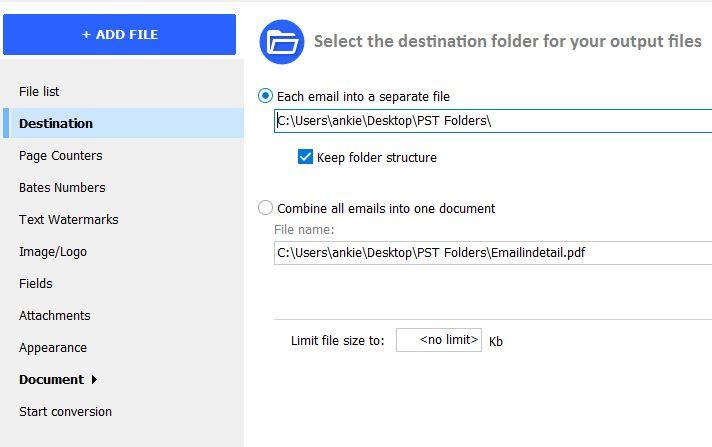 Now you have various options and features to select from left panel. You can add page counter, Bates number, text Watermarks, attachment setting and many other things, as shown in below snapshots.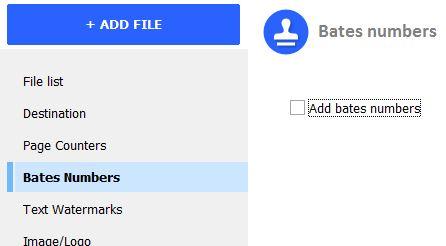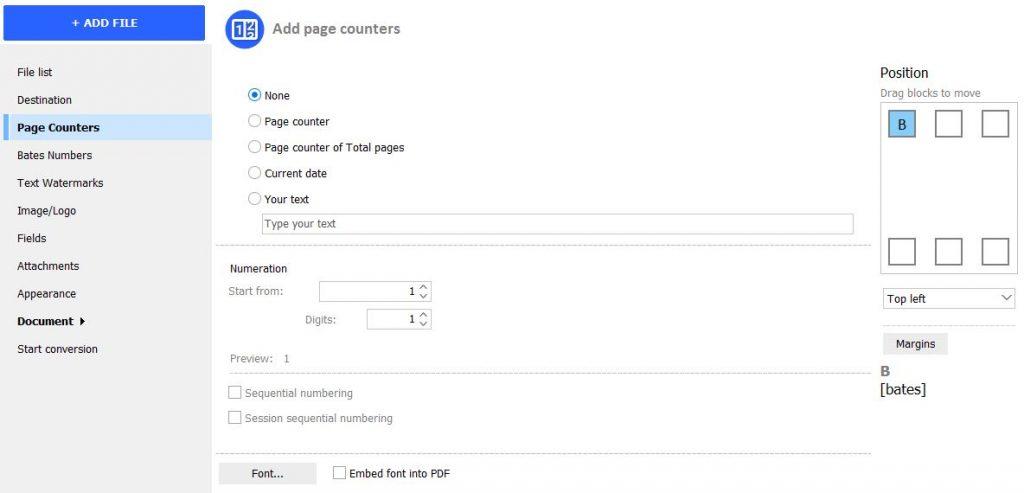 Post making setting, click Start button to proceed. After successful completion, User can click Open Converted files Blue button or go to output folder to check files.Now click Start button to proceed with conversion process.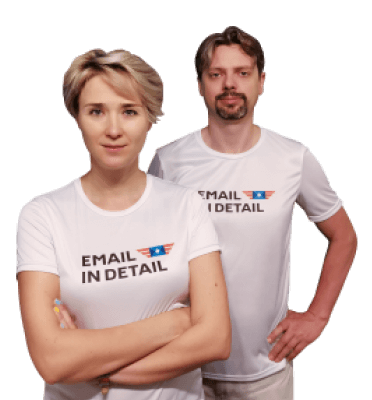 Buy safe!
We stand for our code. You are covered with our 2-week money-back guarantee if the app can't convert your PST to PDF.
FAQs: frequently asked questions
I hope the process is clear to you and you don't have any doubt regarding the same. Please do check all the FAQs for more clarity and if you still have any concern, get in touch with ourSupport team. We are happy to help and assist you.
Can I combine all emails in one PDF?
Yes, you can combine all emails in one or individual PDF files.
Can I stamp bates?
Yes, you can stamp bates, if needed.
What is the advantage of converting a PST file to PDF file format?
PDF files are individual files and most easily accessible on any platform.
Does the tool allow convert PST to PDF without Outlook?
Yes, you can use it as a PST to PDF ediscovery tool without outlook on your machine as well.
Can the tool transfer the data according to the date?
Yes, this conversion tool PST to PDF, transfer the data according to original dates.
Does this software work just on Windows?
Yes, this software is released only for Windows at the moment and we will update you once the MAC or Linux version is out.