Ignore Images – Speed Up Processing
Nov 25 2021 | Posted by Michael Dango
Most legal professionals share the opinion that document review may be the most unexciting part of litigation. It takes hours. That's the reason we keep working on the speed of Email Detail Litigation. If it processes emails faster, you save your precious time.
Good news! Email Detail Litigation has got an update. Try the new option of ignoring links to images in emails to speed up file processing.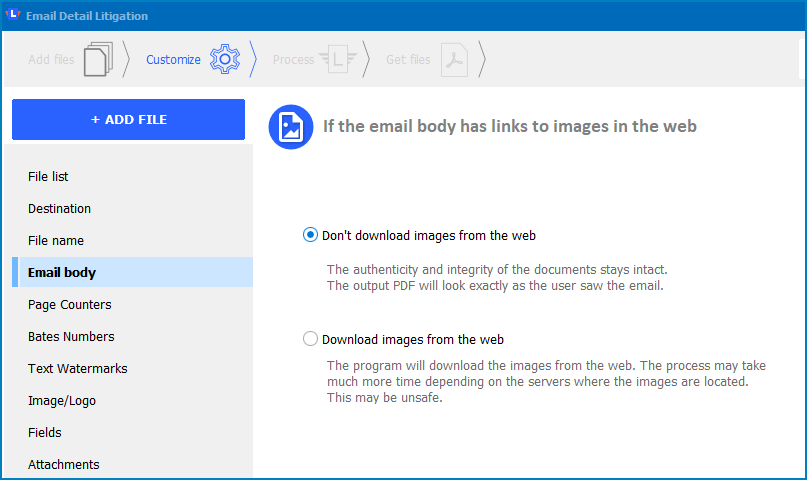 That's only half of the benefit. The other half stands for the authenticity of the email. Suppose your client receives an email with images. He didn't download images from the web and saw only blank spaces. Email Detail Litigation will produce the PDF copy just the way your client saw it. In certain cases, it can be the game-changer.
Download the new update at https://emailindetail.com/products/email-detail-litigation Try the new option and enjoy the new speed!