Email Archiving: Car vs Horse
Aug, 18 2020 | Posted by Olga Lapshinova
Reddit made us smile today.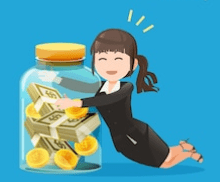 "My company is pushing to remove enterprise vault and introduce PST files to save money."
"That's like saying you're tired of paying for gas so you're going to sell your car and get a horse."
The problem of email archiving is huge. Considering enterprise prices for market leaders no wonder smaller companies try to find cheaper solutions.
PST is a good choice and a lot of people rely on it (even those who won't tell you). The shortcomings of PST files? They require Outlook to be restored. Once you decide to move to a new email client, your PST archive will become a burden.
We know it for sure as many clients use our PST converter called Email Detail Archive. It takes your PST and delivers PDF files. PDF are far easier to open at any machine any time without any paid software.
Opening PST files is not a big problem. More often people need to find a particular email knowing only the sender or the keyword in the body of the message. Converting PST to PDF and searching those PDFs is cumbersome.
Our new Email Detail Search does the trick. You import your PST, set the search parameters and the app shows you the list of found emails in minutes. You can export selected emails as EML or PDF files. Isn't it a better way to work with old PST archives?
Seems like many people just don't know about it. They do not google for "search PST". They think that they have to restore PST or convert it to PDF first.
Not you. Now you know the short way😊