THE BEST RECOMMENDED LEGAL SOFTWARE FOR EMAIL MANAGEMENT BY LAWYERS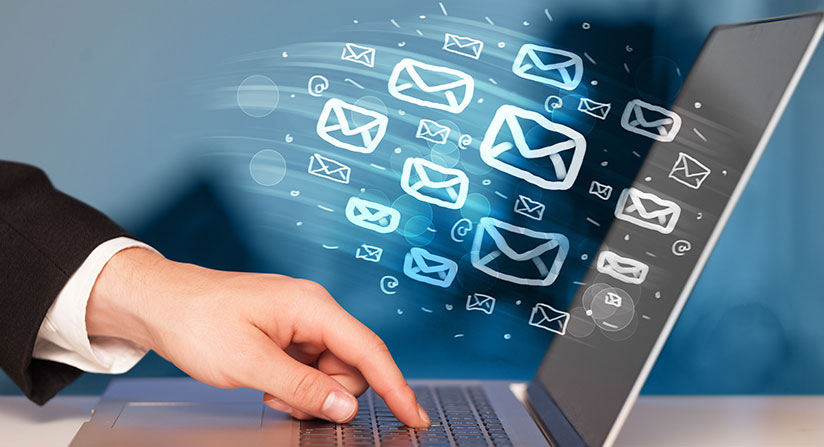 Introduction
When email first became available, it drastically transformed the way people interacted and it has long been the preferred mode of communication for businesses. Despite introducing new communication channels, email remains popular due to its ease and security. Email is accepted by the law as evidence of communication because there are billions of active users globally.
Email management for attorneys is a discipline that is consistently overlooked in the legal industry. Managing legal documents is always a significant issue for all legal practitioners in law firms and in-house legal teams. Email management is a top concern for legal practitioners since they send and receive a large variety of emails to clients and colleagues every day. Given that time is the most valuable resource, handling emails inefficiently might result in time being lost. Therefore, it is crucial for lawyers to streamline email handling.
There is a serious lack of specialized software for processing email files for litigation and analysis, despite the fact that several apps have been created around reading, converting, and archiving emails. Because of this, most law firms require official email documentation and Email Detail Litigation Software.
Email Detail Litigation
Email Detail Litigation is essentially the best option for legal professionals who want to organize their work in a quicker and unquestionably more comfortable way, without having to be a computer geek. As a result, this software was developed in a special way based on lawyers' needs and requirements, choosing the features that are essentially most useful for their working needs.
Email Detail Litigation also converts a wide variety of email types, including PST, MBOX, MSG, and EML to PDF and all in one with a single license. It also helps you to prepare emails for e-discovery or litigation. The program quickly generates PDF copies with bates, page counters, and text watermarks. Email Detail Litigation generates exact copies in PDF format with a tidy index file from PST Outlook emails, MSG, EML, MBOX, VCF, PDF, DOC, TIFF, XLS, and JPEG files.
Other Similar Software
Other similar software like Email Detail Litigation is Total Mail Converter Pro, ReliefJet Essentials, PST to PDF Converter, etc.
ReliefJet Essentials for Outlook is a set of useful and easy-to-use tools for every Microsoft Outlook user: Import, export, and convert using EML, MSG, TXT, and PST formats; remove duplicate items, process attachments and extract addresses; get reports and statistics and even more and is an app in the office & productivity category.
And Total Mail Converter Pro from Email in Detail converts MSG and EML to PDF, DOC, TXT, HTML, HTMLX, TIFF, RTF documents, and images (TIFF, JPEG). Total Mail Converter Pro can convert both the message and the attachment to PDF as part of a single operation.
Why Convert Emails into PDF Files?
In the legal sector, a document must be in a format that cannot be changed without leaving an electronic trail in order to be accepted in court.
When it comes to formatting an unalterable file (TIFF, JPEG, or GIF), there are many alternatives, but they don't leave an electronic trace. In addition to saving documents that were created digitally to these formats, you may also scan and save documents that were printed. However, PDF is the only option that is the most economical and most practical. It satisfies the requirements for legal admission in court as a read-only electronic document that will leave an electronic trail if altered.
While sharing information via a network or the Internet, document security is crucial. Law firms don't have to worry about an unauthorized user accessing documents sent in emails due to PDF's ability to apply for password protection at the document level, which prevents anybody from viewing the document without inputting the password.
How to Save Emails as A Legal Document Format? 
There is a "Print" option accessible when you open any email on any of the mailing platforms. When you click "Print," it will take you to the box, where you may choose "Destination," "Change," and then "Local Destination," where you can choose "Save as PDF." For PDF conversion, your OS must have Acrobat Adobe Reader installed. The issue is that it will only preserve the mail, not the attachments, and will only offer the format of the mail that is now selected for a single message.
Email Detail Litigation Software is one email software that handles Emails and perfectly converts them to PDFs. This application converts all attachments, whether they be office documents (.doc, .xml, .ppt, etc.), PDFs, text files, or photos, and pastes them sequentially with the emails they were attached to. Depending on one's preference, one may either ignore email attachments entirely or convert all attachments to PDF immediately and store them that way. One can even compress and zip the original email file along with the converted PDF.
In the case of video and audio files, the software allows you to play them as well as open them without shifting to third-party software. One may decide where to place each PDF attachment or include them separately with the finished PDF. Through this software, the email attachments may also be renamed before being attached.
How to Backup Your Emails?
Email communication is handy, but it is not always dependable. Charter Communications accidentally deleted the e-mail accounts of 14,000 customers in 2008. Even Google has made news for inadvertently deleting its consumers' e-mail communications. This sort of data loss, as any lawyer knows, may be devastating. That is why having an email backup as a safety net is critical.
Users of Gmail may back up their emails by downloading and running the Gmail Offline Chrome App, which keeps a local copy of Gmail on a desktop email client (like Thunderbird). The app allows you to select which folders you want to keep locally so that you can back up only the information you need. The software is designed to provide offline access, allowing you to read, respond to, search, and archive emails without needing to connect to the internet. This is an excellent tool to have on hand in case Gmail goes down.
Email backup solutions for Yahoo! Mail subscribers are restricted. Free accounts do not allow you to download or synchronize emails locally; but, if you have a premium Yahoo! Mail Plus account, you can do so. POP is comparable to IMAP but significantly less dependable. However, it is preferable than having no solution in place.
In their professional line, Adobe Acrobat has included an Outlook plugin that allows Microsoft Outlook users to build a sortable, searchable PDF archive of email messages while also storing email attachments.
What is email discovery?
The process of gathering and exchanging email data that can be used as evidence or other information that can be utilized in litigation is known as email discovery. With lower expenses, a quicker turnaround time, and risk reduction, the right discovery software such as Email Detail Litigation, can assist attorneys in finding pertinent information about a case.
How does email discovery work?
Lawyers representing plaintiffs decide a scope for email discovery at the initial stage of litigation in order to identify the relevant email communications and place them on legal hold, during which they cannot be edited, deleted, or destroyed. Following the issuance of an email discovery request, a corporation must disclose all relevant emails and other ESI for collection and analysis to the court.
Why Email Management is critical to Law Firm?
From client interactions to regulatory updates, law firms often get important information on a daily basis, and their inbox is where they save everything they need to run their business.
Their email can quickly become disorganized. Threads can lose track of important papers and accidentally delete important talks. The time spent hunting for this information will affect their bottom line if they bill by the hour.
Utilizing software with email management features has a number of benefits, one of which is the release of internal bottlenecks. The team can take action on emails even if the internal receiver is not present because they are immediately available on the file. Businesses become more effective and client-focused consequently.
What is Email-to-Case?
Technology may help businesses improve their efficiency and operations, and one tool that they use is the Email-to-Case capability. This technology promises to improve customer service encounters, but it comes with a serious drawback: the possibility of duplicate cases.
Duplication causes a variety of issues, including consumer unhappiness due to a lack of personalized experiences, increased costs, and other issues.
Email Detail Litigation has a number of features designed to assist legal practitioners in processing, converting, viewing, and presenting email exchanges in court. The software considers every minute aspect, whether it is aesthetic, security, information, or communication comfort.
Although there is a lot of email conversion software on the market, Email Detail Litigation stands out because of its attention to detail, user-friendliness, various customizations, and extensive file support. All of these capabilities, together with the great customer service given by its core team, make Email Detail Litigation a superb software for anybody attempting to extract, organize, and convert material referenced in emails, not only legal experts.
Frequently Asked Questions:
How do I make multiple emails into one PDF? 
From the 'Save As PDF' menu in the Email to PDF ribbon, select 'Combine selected Emails into a PDF Portfolio'. You can also right-click the selected emails and select 'Save As PDF' > Combine selected emails into a PDF Portfolio'.     
Can email be used as a legal document?
Email may be used as evidence in court in the same way that any other type of documented evidence can. However, the credibility of e-mail evidence will be scrutinized.
How to Save Emails as A Legal Document Format?    
When you open any email on any of the mailing platforms, you will see the option "Print" available. Click on the Print option, and it will take you to the next window therein the "Destination" option, click on "Change", and in "Local Destination" select "Save as PDF".
What is the best PST viewer?    
iMyFone ScanOutlook is one of the best PST file readers. It offers widespread support for all Outlook versions.