How to convert MBOX to EML
MBOX is a term used for a family of related file formats that are used for email messages. Not many people ever encounter MBOX; usually, we work with EML format. The process of conversion from MBOX format to EML format may look tough and complex; it requires some good technical knowledge. Email Detail Migrate can do it in a few clicks for you. Download your free trial copy today.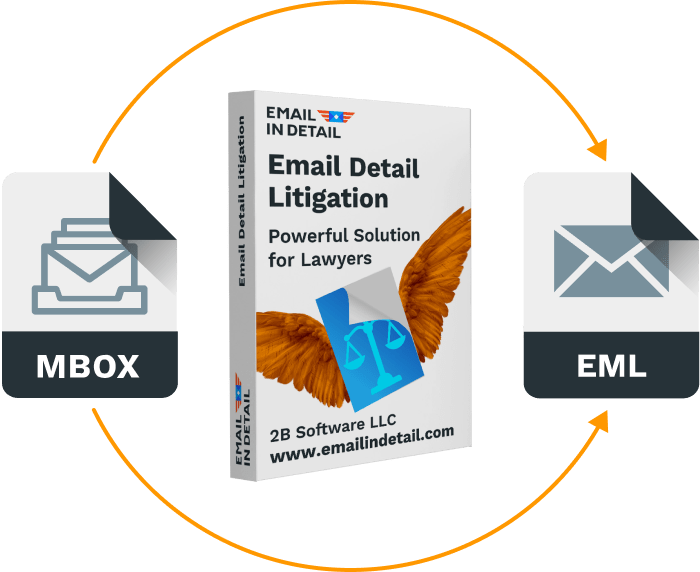 Advantages & Features
offered by Email Detail Migrate for converting MBOX to EML

Email Detail Migrate is a simple software that can be used by even non-technical users.

It has a great accuracy score and does not hamper the quality and accuracy of the data.

It does not upload your data to any cloud. Keep your emails private.
MBOX to EML – File Formats Overview
MBOX file format is used by some email clients (Thunderbird, Eudora, etc.) and EML is the standard format of any email file. So, EML files are more compatible with standard tools and are not in zipped single file form. Let's discuss what exactly they are.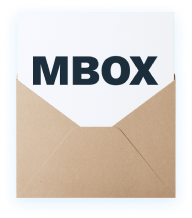 MBOX:
As said, MBOX is a generic term used for all the email formats, a family of email file formats. All the messages in an MBOX are stored and concatenated in a single file as just plain text. Every message always starts with "From" followed by 'space' and the email address of the sender.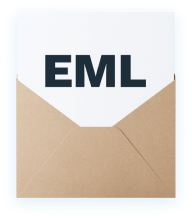 .EML/ .EMLX:
EML is, short form of electronic mail or email, a file extension for an email message. Unlike MBOX, it stores each message as a single file. It is the default file saving format of Microsoft Outlook and various other email vendors.
Why Convert MBOX to EML Files?
MBOX stores all the email messages packed into a single file while EML files are individual email messages. It is easy to access and transverse EML files. Hence MBOX file converter becomes a necessity. Although users can do it manually and via free online conversion tools, but these solutions are complex, time- consuming and risky, because your data can be hacked or saved by third-party site while conversion, which is not worth saving some bucks. Most experts advise using some good third party tool. ED Migrate is the best MBOX converter available in the market.
How to convert MBOX to EML in batch?
Using Email Detail Migrate software, users can easily convert MBOX to EML or convert EML to MBOX. In the filter section, we can select a specific MBOX file to be converted. Filter parameters are as per shown in the below snapshot.
How to convert MBOX to EML with attachments?
Yes, you can export MBOX file to EML with attachments by using the appropriate filters in the filter section during the conversion process as per the below snapshot. You can select a date range, specific recipients, or an email with the keyword in the body of the email.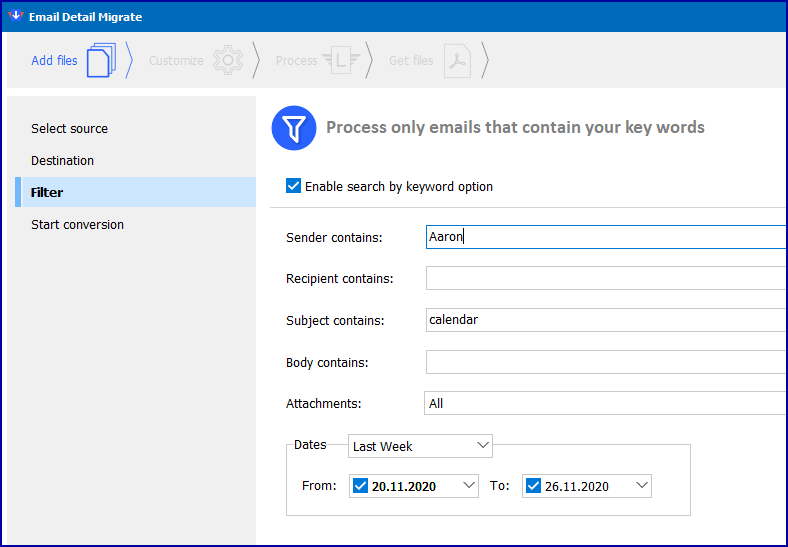 Need help about MBOX converter?
Contact us. You will get the real human answer, not just an automated reply!

How to convert MBOX to EML in simple steps using ED Migration tool?
Watch this short video to get the idea of how mbox to eml conversion works in ED Migrate.
Click on 'Select Source' and Select MBOX field in the middle and browse for your MBOX file.
After selecting the MBOX file from your local system, set the destination path for the output file and give the required output file which Is EML in this scenario.

Apply filter for email selections as per required criteria.

Now сlick Start button to start the conversion process. Upon successful conversion, you may find output files in the chosen destination folder.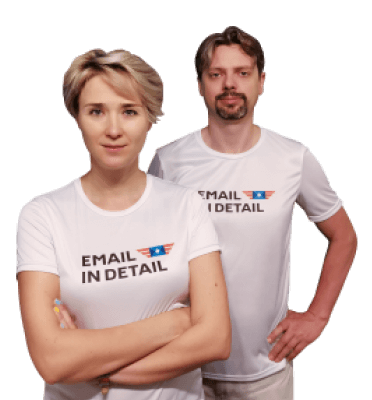 Buy safe!
We stand for our code. You are covered with our 2-week money-back guarantee if the app can't convert your MBOX to EML.

MBOX to EML Frequently Asked Questions
Please do check all the FAQs for more clarity and if you still have any concerns, get in touch with our support team. We are happy to assist you with any inquiries about email conversion and migration.
What software converts MBOX to EML?
Does the software permit conversion of MBOX emails into EML format according to a specific date range?
Yes, software permit conversion of MBOX emails to EML format according to specific date range as per need.
Can I convert multiple MBOX files?
Yes, you can convert multiple MBOX files to EML. Check as many source MBOX files as you want.
Can I work with the software without any problem as I am not a technocrat?
Yes, EDM software is simple and customer friendly, does not require much technical skills.
Can I open the resultant EML file with Windows Live Mail?
Yes, converted output EML file can be imported into most email clients, including Windows Live Mail.
Can I do MBOX to EML conversion online?
Yes, you can convert it online as well, but it is not safe and your data privacy is at stake. It is a quite complex and time consuming process as most MBOX files are gigabytes in size. With ED Migrate the process is simple, fast, and safe. It works as an EML to MBOX converter as well.
Will software work on Mac systems?
Sorry to inform you but MBOX to EML Mac is not ready yet. It is available in Windows only at the moment.