How to Сonvert Gmail to MBOX
In this session, we will show you a simple way to export Gmail to MBOX in just a few clicks. Although there are multiple ways of doing it, we keep data safety and privacy as our first concern. That's why the desktop solution Email Detail Migrate is the right tool. Below we will describe how to use it and other related terms.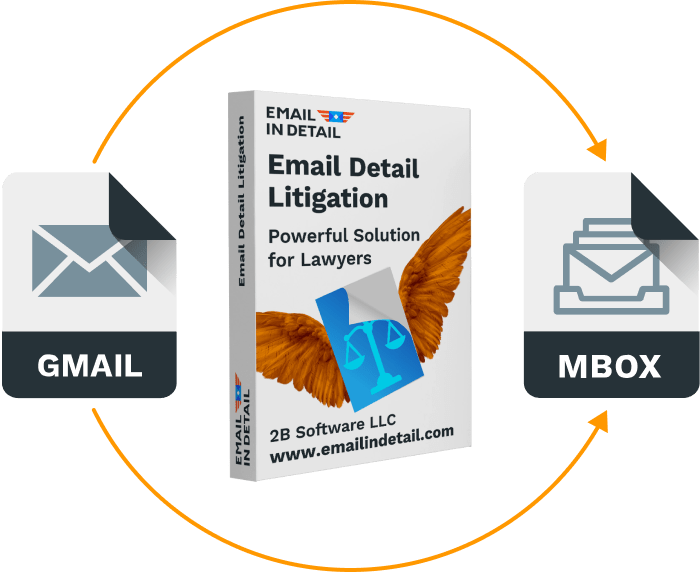 Advantages & Features
offered by Email Detail Migrate for converting Gmail to MBOX

EDM is a simple and user-friendly software with an interactive UI. It offers English, Spanish, and German interfaces.

Email Detail Migrate works fast. It helps in securing all Gmail emails with attachments as MBOX on your system.

During the conversion process, your data is safe and secure on your computer. You don't have to upload it to an untrusted cloud.

You can filter the emails you want to archive. Inbox or Drafts? Sent emails? Received within a certain date range? ED Migrate can do it all!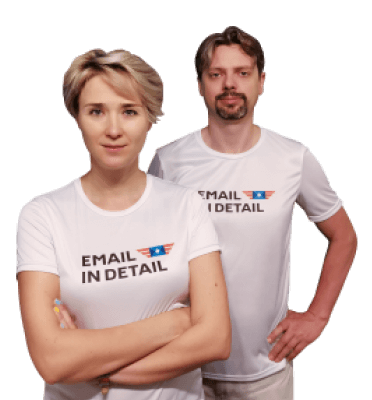 Buy safe!
We stand for our code. You are covered with our 2-week money-back guarantee if the app can't convert your Gmail to MBOX.
Why Convert Gmail to MBOX Using Software?
There are multiple benefits for using ED Migrate.
Safe and secure data.
Quick and easy, does the job in minutes.
No special technical knowledge required, saves big bucks on IT expert assistance.
No data compromise or breach.
Backup of your entire Mailbox.
How to backup Gmail emails to MBOX on my local computer?
Users can take back-up of their Gmail account on their local computer in MBOX file format. In worst times, one should be prepared and sure with the backup of his data. Email Detail Migrate helps in creating the backup of his Gmail account in to MBOX file on his computer or laptop. Just follow below steps for quick idea about the process and check below session for complete knowledge.
Add your Gmail account to Email Detail Migrate.
Sync it with the software and test connection.
Set the output format and the destination folder for the output file.
Set the filter criteria for the files needed for the back-up.
Post conversion, you will find the output file in MBOX format on your machine in the set destination folder, you can use it as a backup anytime later on when needed.
How to archive Gmail to MBOX in batch?
Using ED Migrate software, you can archive or export batch of Gmail emails to MBOX format in a quick way by using the filters while conversion. Set the filter criteria and start the conversion process. There are multiple criteria for selection as shown in below snapshot.
You may set filter for batch as date period, subject, recipient or Sender name as input and good to go.
Upon successful conversion, you may find the MBOX file in the destination folder set by you in destination field on the same screen.
How to export GMAIL to MBOX with attachments?
This is simple as earlier explained and need to follow the same process. Software works same for the message if it contains attachment or not.
How to convert or archive Gmail to MBOX in simple steps using ED Migration tool?
Click button 'Select Source' and add you Gmail email address and Password. Click Test Connection.
Click on advanced option to proceed, and give all the permission to access your Gmail account.
Upon Gmail account adding, do Destination folder setting, Apply filter as per need and Click open Email.
Now Apply filters as per need and Click Start button to start the conversion process.

FAQs: frequently asked questions
I hope the process is clear to you and you don't have any doubt regarding the same. Please do check all the FAQs for more clarity and if you still have any concerns, get in touch with our Support team. We are happy to help you.
What is the .mbox format?
MBOX is a generic term used for several kinds of file formats used for collections of emails in storage.
How to open .mbox files in Gmail?
You can connect to your Gmail account over IMAP and can open the .mbox files in Gmail.
Does the ED Migrate tool export all folders from Gmail accounts to MBOX with attachments?
Yes, ED Migrate software helps you in exporting all folders from Gmail to MBOX with attachments as well; it maintains the originality of the email messages.
Can I transfer my Business Gmail account to MBOX?
Yes, Email Detail Migrate software helps you in transferring any Gmail account emails to MBOX format.