3 Ways to Save Outlook Emails as PDF
March 24, 2020 | Posted by Michael Dango
You receive lots of emails in Outlook and need to access and use this information later. Then you might need to convert your Outlook emails to PDF for convenient storage and fast access anytime anywhere. Unfortunately, Outlook 2007, Outlook 2010, Outlook 2013, Outlook 2016 and Outlook 2019 don't include PDF as a default Save as option.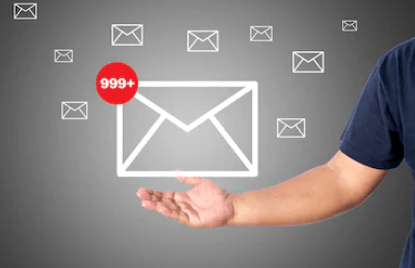 How to save Outlook emails as PDF? This article outlines 3 different ways and introduces Email Detail Litigation software as the best Adobe® Acrobat® alternative to convert Outlook email to PDF (as well as MSG, EML, MIM, PST messages to PDF) at an affordable price.
Method 1: PDF printers
Pro: free or cheap price.
Con: works for a few emails only.
PDF printer is a tool to help you create PDF files. You can print emails to PDF via virtual printer just the way you do when printing to paper. It can be used in any application with a Print function.

Most PDF printers are free or require small charges. Sounds good, but most of them don't insert hyperlinks in the output file and generally can be limited in options you might need.

If you use Windows 10, then you should have the Microsoft Print To PDF utility already on board. So you won't need to install any other PDF printer. Simply open your message in Outlook, click Print and choose this printer to get PDF.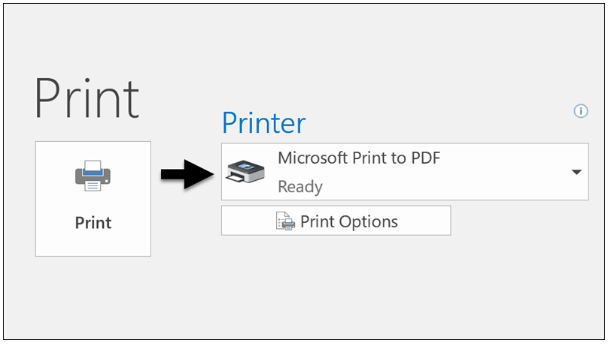 If you don't have Windows 10, save your email as an HTML file, open that file in Word and save your email as a PDF file there.
The list of free PDF printers include: doPDF (https://www.dopdf.com/), CutePDF (https://www.cutepdf.com/Products/CutePDF/writer.asp), PDF Creator (https://www.pdfforge.org/pdfcreator).
Method 2: Adobe Acrobat
Pro: powerful robust software from an established publisher. Attachment processing.
Con: an expensive monthly subscription to access most of the features.
Adobe Acrobat is a powerful solution with great flexibility to work with PDF files. There is a dedicated Outlook add-in on board to convert a single or selected files to PDF.

Adobe Acrobat has far more options to convert emails to PDF in comparison with pdf printers. You can choose whether or not to include the attachments in the output file, set up security, encryption, and password if needed.



Besides a dedicated Outlook add-in, Adobe Acrobat offers a PDF printer as well. You can use it to create simple PDF files from Outlook and other applications.

The downside of this great story is the price for Adobe Acrobat. It is very expensive for all those features you might never even need.
Method 3: Email Detail Litigation (batch processing)
Pro: processes email in batches. Supports various emails (Outlook, EML, MSG, PST) and other office files (PDF, DOC, TXT, TIFF, JPEG, etc). Attachment processing.
Con: expensive for converting just a few emails.
When you deal with hundreds and thousands of emails, a reliable batch program is a lifesaver. Instead of printing every email to PDF, you import all your folders into the app with emails and press PDF once.

Email Detail Litigation can convert Outlook emails to PDF as well as MSG, EML, MIM, or PST files. Import all your files you and enjoy the new accurate PDF documents in minutes.

Email Detail Litigation is very powerful when it comes to converting Outlook emails to PDF. You can rename output files, embed attachments, add page counters, stamp bates – all in one go. Have special requirements for font, color, and style? You are welcome to set it up and get the output file the way you need it.

Email Detail Litigation starts from $299 for a full copy that you own, no subscriptions. Though it's loved by law firms, it works great for email archiving or backup too. No matter why you need to turn emails into PDF, this app will help you. Try the free demo version and see if you like it.