Free 6-month licenses
for solo lawyers.

Unknown email formats in your case?
If you're on a tight deadline to produce emails for e-discovery, FOI requests, or any other reason …
No matter if it's an Outlook .pst file or some format you've never even heard of: EML, MSG, MBOX … that's what you've got to work with.
What if we say that you can produce an accurate PDF of any email file literally in a few clicks with an email converter that's push-a-button simple!
Email Detail Litigation is a powerful desktop secure app to convert emails to PDF. This pandemic year we want to help. Apply for a free 6-month license. Convert emails with attachments. You pay only if you want to keep the program in 6 months. No credit card required.
We are giving away 500 free licenses to solo lawyers!
Powerful. Affordable. Easy to use. That's Email in Detail Litigation.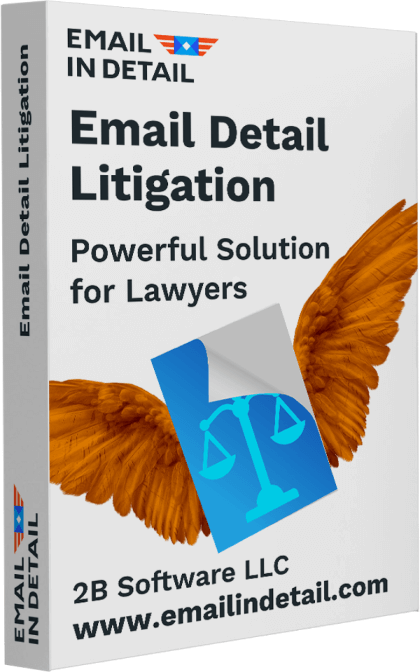 Email in Detail Litigation is an all-in-one solution for email conversion specifically designed for attorneys. No matter your email file's type, size or attachments, Email in Detail Litigation can convert it to an accurate PDF file, complete with Bates-stamps and bookmarks.
Its "press a button" easy interface hides a powerful email conversion engine based on our years of file conversion experience.
No credit card. No commitment.
Just email us for a complimentary key. Get access to the most powerful email to pdf converter for full 6 months!